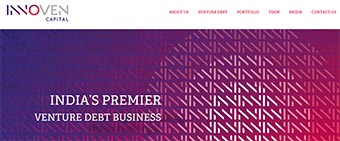 Delhi-NCR has emerged the most sought-after location for startups closely followed by Bangalore and Mumbai, reveals the 'India Startup Outlook Report 2016' published by venture debt firm InnoVen Capital (formerly SVB India).
While Delhi NCR and Bangalore were neck to neck for bootstrapped and venture funded startups, the former was the hottest location for those with an angel backing, as per a survey conducted by the investment firm. Chennai and Pune are the other two cities featured among the top five startup destinations in the country.
Delhi-NCR covers national capital Delhi besides satellite cities such as Gurgaon, Noida and Ghaziabad.
This is also in line with VCCircle report 2015 that showed Delhi- NCR took the lead for startups getting first external funding - namely angel and seed-stage capital.
Irrespective of funding stage, consumer internet and e-commerce are still the most popular segments across startups followed by fintech, logistics and foodtech, the study finds.
While many industry experts feel that 2016 will be a year of corrections and right-sizing, the study predicts a strong year ahead and estimates that 130 startups will raise $700 million in the next 12 months.
Interestingly, the survey found that over a quarter of bootstrapped and angel funded startups are already profitable and almost half of the two sets expect to turn profitable in the current financial year itself. However, only 22 per cent of VC funded startups expect to be in the black in the year ending March 31, 2016.
While all of them expect to be making profits by FY18 or later, by end of March 31, 2017, four out of every five bootstrapped or angel backed startups expect to making profits. In contrast, 69 per cent of VC funded firms expect to churn out profit.
This shows that VC funded startups have a longer path to profitability compared to smaller or unfunded ventures.
From a hiring perspective, 97 per cent startups felt they were likely to hire new employees of which, on an average, 28 per cent of hiring would be on the technology front. According to the findings, more than 5,000 jobs are expected to be created by about 130 startups in the next 12 months.
Interestingly, the startups surveyed displayed significant gender diversity in their workforce. As much as 41 per cent of the VC-funded startups had women founders or CXO level executives, while this number stood at 31 per cent for boot-strapped ventures and at 29 per cent for ventures with angel funding.
Overall, two-thirds of all survey respondents felt current business and political conditions are better than last year and a larger proportion expect next year to be even more favourable for startups.
Taxation, work ethics and regulation are the major challenges, startups participating the survey said. More than 70 per cent respondents believed the Indian education system was not preparing future employees with the skills their business needed.
InnoVen Capital (formerly SVB India, a venture debt arm of Silicon Valley Bank) was acquired by Singapore government's investment arm Temasek last year.
It is the first dedicated venture debt provider in India having backed names such as Snapdeal, Freecharge, Myntra, Practo, Portea, PepperTap, Byju's, Faasos, Capillary Technologies and Manthan Systems.
---