Restaurant deals aggregator Pocketin raises $150K in seed funding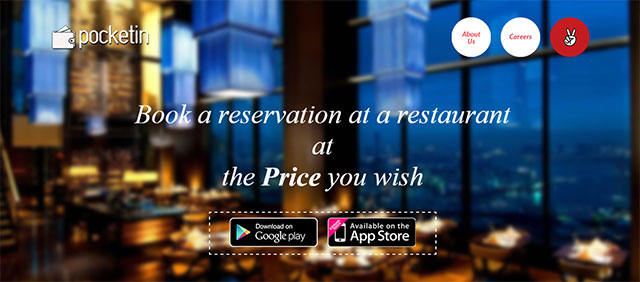 Jetstartus Technology Pvt Ltd, which runs restaurant deals startup Pocketin, has raised seed investment of $150,000 from Hong Kong-based Swastika Company Ltd, the company said in a press statement.
The new capital will be used to expand operations across Delhi, Noida, Ghaziabad and Gurgaon, build the core team and strengthen product technology. It also plans to expand operations to Mumbai, Bangalore and Dubai.
Pocketin is a tech-platform where diners can discover, compare and choose deals and events around them. The company claims to have seated more than 6,500 diners till now.

Pocketin was launched in September 2015 by Kshitij Mehra, Rahul Arora, Anirudh Mondal, Siddharth Sharma  and Akshay Utreja.
"The data points we are capturing on the platform are much more than what similar apps in the food-tech domain capture due to the detailed interaction our app has with the user. This will help us suggest the user more relevant restaurants and deals when he is looking for them without him having to make all that effort" said Mondal, COO, Pocketin.
Recently, in the deals and events aggregation space, GoYaNo, an online marketplace for discovering events and restaurant deals, raised around $50,000 (Rs 35 lakh) in seed funding from Carclubindia.com founder Mukesh Kumar Gupta.

Little Internet Pvt Ltd, which owns the deals discovery app Little, raised an undisclosed amount in funding from Singapore sovereign wealth fund GIC Pvt Ltd.
Mumbai-based Yagerbomb Media Pvt Ltd, which operates nightlife discovery platform OUWT, secured $150,000 (around Rs 1 crore) from a group of undisclosed angel investors.
---