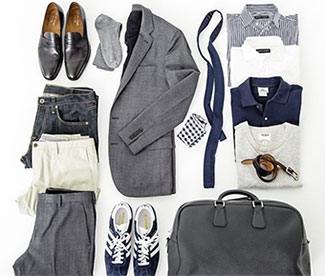 Personalised fashion e-commerce aggregator Voonik Technologies Pvt Ltd has acqui-hired Bangalore-based personal shopping site, Getsty.
Post the deal, Voonik will launch a men's fashion app. It also plans to leverage its existing customer base, its supplier network and its highly effective recommendation engine to speed up its own men's offerings, said a company statement.
Financial details of the transactions were not disclosed by the two companies.
Acqui-hire refers to the buyout of a company primarily for the skills and expertise of its staff, rather than for its products or services.
Getsty was co-founded in 2015 by two IIT-Kanpur graduates, Saurabh Acharya and Ashish Khandelwal. Getsty created a personal shopping experience for men, by connecting them to stylists.
"Our customers have consistently demanded a men's range on Voonik, so that the men in their families could also have as much fun shopping as they do. With this huge demand already in place and the lack of good fashion apps for men, I feel there is a large untapped market for this product," said Voonik co-founder and CEO Sujayath Ali.
In August 2015, Voonik had acqui-hired TrialKart, a mobile platform that provided virtual dressing room experience.
Voonik was co-founded 2013 by Ali and Navaneetha Krishnan. Voonik offers multiple stores on a single platform and lets consumers shop in a single checkout. Besides a web version, it also offers an app where users can mix and match from styles and stock keeping units across other fashion e-tailers such as Jabong, Fashionara and Zovi.
In June 2015, Voonik had raised $5 million (Rs 32 crore) in its Series A round of funding from Sequoia Capital and Seedfund.
---