Making it easier for startups to start and scale is imperative

I am hopeful that the Union Budget will keep up the good work set in motion by the 'Start Up India, Stand Up India' initiative. 2015 was an exciting year for startups. There has been phenomenal growth, and incredible excitement and investments in ideas, ideas that could potentially solve some of the most serious problems India has – from transportation to healthcare, from financial inclusion to advanced robotics and more. The last six months, in particular, have seen a big focus on startups from the government as well, with Prime Minister Modi's 'Start Up India, Stand up India' event being the watershed moment.
Clearly, aggressively pushing startups and making it easier for them to start and painless for them to scale is critical for a strong, thriving economy that wants to grow at 10 per cent. I think at an industry level, the following things need to be done to enable growth.

First, we need to see more clarity on the steps that detail out disbursement and get startups access to the fund of funds for start-ups. This would definitely encourage the entrepreneur community in India. The need of the hour is to improve the infrastructure in the country and make much faster progress in connecting everyone and bringing them online. We need to take concrete steps to pick up pace here and at least meet the targets set within the programmes themselves.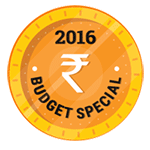 Another area that could help startups grow is greater clarity and sharper differentiation between goods and services. This would be very helpful in clearing up the confusion on TDS requirements on app downloads and TDS for software sales. The road map to GST in the upcoming Budget will go a long way in both increasing the ease of doing business and reducing the cost of doing business. We expect the government to simplify tax regime for startups to foster innovation and create a conducive ecosystem for entrepreneurs in the country. While tax holiday certainly brings a sigh of relief, it may not be beneficial for many technology startups which do not make profits in initial years of their commencement. A longer tax break period for startups would be welcome, as well as further simplification of tax and other regulatory requirements.
Lastly, exits are a healthy sign for any startup. Our four acquisitions in the last year have shown us that it can be quite onerous. Enabling faster, easier exits would be very welcome as well.
Exits are a healthy sign for any startup. Our four acquisitions in the last year have shown us that it can be quite onerous. Enabling faster, easier exits would be welcome
Expenditure on healthcare has been limited and while India has the fastest growing population and an ambitious growth aspiration, it has always had a disproportionately small health budget. With the focus on digital India, I hope the government provides provisions that drive digitisation adoption by healthcare providers.

Digitisation can bring considerable efficiency in the system which will help alleviate a lot of challenges consumers face today due to the limited access/supply of healthcare providers in the country. Having digital records itself can considerably improve the quality of diagnosis and care consumers receive. The government could incentivize, assist and enable more hospitals, clinics and other enterprises to leverage information technology (IT) to create patient-centric healthcare systems that can improve response time, reduce human error, save costs, and impact the overall quality of life. We should promote 'Make in India' initiatives in the medical devices sector as well as other sectors. There can be multiple models "the government can purchase and provide to primary healthcare centres or even take steps where device makers can procure these devices at a more affordable price. Given the costs, importing won't be viable so the 'Make in India' programme could really help in this aspect and special focus on this area in the Budget would be welcome. I am also optimistic that the government will incentivize the public healthcare system to work more closely with the innovation driven by startups in India to solve many of the problems they face – without necessitating increase in public health expenditure.
With these steps, startups can continue to thrive and solve some of the most fundamental problems that plague our country, add considerable growth to our economy and help further establish India's innovation credentials. In short, I expect and hope that this budget would place a new milestone towards acknowledging and supporting the role of entrepreneurs in shaping Digital India.
The author is founder and CEO of Practo Technologies, a web-based clinic management software developer.

---