Budget 2016: Women entrepreneurs look for a helping hand

While the Indian entrepreneurial ecosystem has fostered many a startup, it's apparent that women still form a very small fraction of the swelling number of entrepreneurs out there. With the Union Budget round the corner, women entrepreneurs are hoping that the government will encourage more women to strike it out on their own through gender-specific policies and measures.
Most women entrepreneurs agree that there is a need to have more opportunities when it comes to funding, infrastructure, and more acceptance from family and society.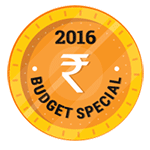 "I hope the government invests more in vocational training sessions for women, perhaps offer special financial incentives for women-led startups, and recognises the women who are succeeding," says Swati Bhargava of CashKaro.
An online platform for cashback and digital coupons, CashKaro recently raised $4 million in Series A funding from venture capital firm Kalaari Capital and existing investors.

She says the government needs to carry out a series of measures to promote technological and entrepreneurial spirit among women. "Organising training programmes to develop professional competencies in technical, managerial, leadership, marketing, financial, production process and other skills can go a long way in fostering the entrepreneurial spirit," she added.
Training programmes is something that Sairee Chahal, founder of Sheroes, too, advocates. Sheroes is a startup that works towards creating flexible work options for women.
"Some programmes at the graduate level need to be introduced to create more awareness about entrepreneurship among women," she says.

The government had recently introduced new conditions for a venture to be called a "startup", which involved having a recommendation from a government recognised/funded incubator or having diluted 20 per cent of its stake to investors.
Chahal says that recommendation leaves out the bootstrapped ones "which work very hard in building a company minus the capital". The definition is a little skewed, according to her, because home-grown entrepreneurs who have done it by paying their own bills need to be encouraged. "From a nation building point of view, I think it is a poor move, but the sense that I get is that the government is trying to say that let the investors be involved," says Chahal. "But it seems more investor-friendly than startup friendly."
She is hoping that the Budget will address these anomalies.

Upasana Taku, co-founder of digital payment solutions provider Mobikwik says allocating a certain part of startup funds for women entrepreneurs will encourage more women to be a part of the startup ecosystem.
For Shaifali Agarwal Holani, founder and CEO of home services aggregator EasyFix, the biggest expectation from the budget is investment in skill development with respect to blue collared workers. "Investment has always been there. We have ITIs and NSDC. But a lot more can be done with respect to execution and development," she says, adding that professionalism is missing in the industry which is expected to grow after government shifts its focus on them.
Chahal also believes that the Budget should include provisions for easy access to capital for women entrepreneurs. "We also need a lot of micro and SMB loans, because a lot of these entrepreneurs start at that level," she says.

Swati Gupta, co-founder of B2B online marketplace Industrybuying, vouches for easy financing options for small businesses. "The most exemplary women entrepreneur role models can be seen in rural India, especially in micro enterprises," she says. The government should act as a catalyst to empower women entrepreneurs across the spectrum, especially at the grass root level.
More incubators or accelerators for women entrepreneurs would prove beneficial in getting more women to join the tech ecosystem, says Taku.
Entrepreneurs say ignoring this segment translates to missing out on a huge market opportunity. "Women entrepreneurship is recognised as an important source of economic growth for any country. One of the most obvious reasons to invest in women leaders in India is that women control the vast majority of household spending. So unless you are a business that is focussed mostly on men, women are more likely to better understand customer perspective," says Aarti Gill, founder of FitCircle, a chat-based social fitness startup.

Gill also feels that special tax benefits given to women entrepreneurs can encourage more women to start their own ventures.
Mobikwik's Taku suggests tax exemptions in the first three years of operations for startups that employ more women in not just key but in all capacities.
However, some entrepreneurs say accessing finance has become easier for e-commerce players. "Government should in general incentivise non banking finance companies (NBFCs) to create quick and easy loans for e-commerce sellers and buyers. Thankfully, there is already an emerging healthy ecosystem of credit tech players who are filling this gap," says Gupta.
According to her, pain points for e-commerce players include inter-state taxation and complex documentation required for movement of goods. She wants the Budget to bring in provisions making movement of goods across states easier.
Debadutta Upadhyaya, co-founder of home services startup Timesaverz, says the government needs to ease the service tax for startups that operate on a controlled marketplace model.
---