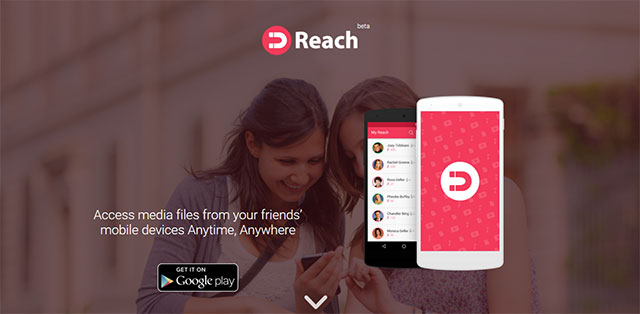 Reach, a cross platform mobile application which gives users access to files across mobile devices, has raised $500,000 (around Rs 3.3 crore) led by Japanese VC firm Rebright Partners.
Early stage investment firm Sol Primero, Sudhir Anandarao (entrepreneur in residence at Bessemer Venture Partners), Ankur Warikoo (CEO of Nearbuy), Ankur Singla (CEO of Helpchat), and a few other angel investors including Durgesh Kaushik, Pritesh Gupta and Anunay Gupta have participated in this round.
Currently in version 1.0, the app lets users discover music, apps and free games from their friends' network. Users can send friend a request and get permission to access their friends' mobile collection to listen to their music for free, install the apps they use and play the free games. The app has an in-build music player on which a user can play his friend's free music.
"We envision Reach to be the 'go to' app for the millennia in India for discovering content from their friends and communicating with them seamlessly," said Takeshi Ebihara, founder and general partner at Rebright Partners.
The startup, run by Reach App Pte Ltd, plans to introduce links as another file type wherein saved links can be accessed by others from their phones. It also plans to add provisions to share images, pictures and videos using the app in the future, with the user controlling what is visible to others and what is not.
Reach was founded by Akshay Pruthi, Abhay Pruthi, Ashish Kumar and Ayush Verma. It launched the beta version in March 2015.
"Reach has been developed to create a social graph between friends via sharing and discovery of content being consumed by their peers every day," said Ashish Kumar, co-founder of Reach.
The app claims to have over 50,000 users with more than 16 million files on its network and over 2 million file events.
---