Bike taxi services wait for green signal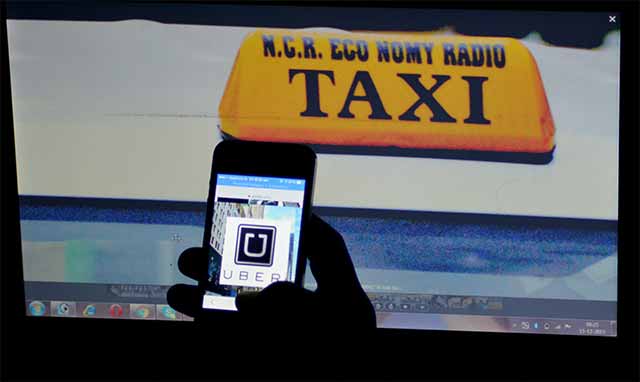 The nascent bike taxi business in India has hit a speed bump. However, the clampdown on Uber's bike-taxi services earlier this month in Bangalore, the hub of startups, and the subsequent withdrawal of Ola's services in the same space begets a larger question. Should a disruptor wait for guidelines to be drawn up to disrupt a system that is no longer delivering?
This isn't the first time that startups are driving into uncharted territory, and thereby ungoverned by any rules. Both Uber and Ola have earlier had to negotiate a tricky terrain when they launched their cab hailing services. Run-ins with local transport authorities, the police and even RBI was de rigeur, but at the end, what we got was a much-appreciated alternative urban transport system that's in line with the laws of the land.
"It is a no-brainer that this service is essential in both Mumbai and Bangalore which are two of the most traffic congested cities in the country. There is a very big user case in point and the response to the service has also been encouraging," says Manoj Maheswari, co-founder of Hey Taxi, which operates on a courier-ride share basis in Mumbai and Bangalore.
With a host of bike-taxi services addressing last-mile connectivity problems in cities such as Noida, Gurgaon, Faridabad, Bangalore and Mumbai mushrooming, the stop signal, therefore, does not augur well for the enthusiastic players, and the startup industry at large.
Going by the rulebook
The moot point is regulatory issues concerning contract carriage permit. Contract carriage refers to any motor vehicle used solely for passengers.
While there is a central legislation in the form of The Motor Vehicles Act, 1988, it is only a direction to all the states, who in turn have the liberty of adopting it with their own rules and amendments. Hence, state transport authorities, can at their discretion grant or reject an application for a contract carriage permit.
"Bike is the largest mode of transport and a cheaper alternative to the increasing traffic in our cities. Since it is a nascent model as opposed to cabs which have been there for long, it is only a matter of time before the states bring in a conducive regulatory framework," says Anurabh Madhur, CEO of M-Taxi, which offers bike taxi services in Gurgaon.
Haryana is the first state after Goa to allow two-wheelers as a public form of transport.
The regulatory framework for issuing contract carriage permits to buses, cars and auto-rickshaws seem clear. The ambiguity comes in for operation of two-wheelers as taxis, by virtue of being a nascent commercial commute model.
Players such as M-Taxi have taken the lead in adhering to the required regulatory framework, and while getting a compliance certificate is a time-consuming process, they say it is a necessary criteria to operate without any problems.
"In Gurgaon, we just had to take the MV Act to the transport commissioner and explain that the service was solely to provide last-mile connectivity for commuters," says Madhur of M-Taxi. "At the end, any player who wants to offer the services should comply with the mandate."
Madhur believes that it is only a matter of time before other states come around. M-Taxi, which currently operates in Haryana, hopes to expand its services to Uttar Pradesh and the Delhi NCR region.
Manu Rana, co-founder and CTO of Baxi, said that in the absence of a central regulation, a proposal to offer services has to be taken up on a case by case basis with the respective state transport authority. Baxi, which currently operates in Gurgaon and Faridabad, is planning to expand its services to Noida and Ghaziabad.
"We ensured that we complied with all the necessary regulations before launching the service," said Rana.
Both M-Taxi and Baxi operate under the contract carriage permit that is given to auto-rickshaws.
Big fish in the net
While Uber's bike-taxi services were termed illegal by the transport authorities in Karnataka, it appears that some of the other smaller players based in Bangalore such as Rapido, HeyBob and Headlyt are still able to operate. Some of these players offer courier as well as passenger services through a ride sharing model.
Vishal Kumar, CEO of Bangalore-based HeyBob, declined to comment on whether the transport authority's latest move will impact its services.
"We are still operating. However, we cannot currently comment on the regulatory issues surrounding the services. We are still talking to the transport officials," he said. HeyBob has applied to the Bangalore RTO for a licence.
Likewise, a spokesperson for Rapido, which offers bike taxi services twice a day -- 7:30 am-12:30 am and 4:00 pm-10:00 pm in about 12 localities in Bangalore, said it is still operational.
Rewriting rules
Maheswari of Hey Taxi, says that a policy to guide and define the commercial use of commercially registered vehicles is the need of the hour.
Some e-commerce and logistics companies offer their delivery services through a two-wheeler fleet that is not registered as a commercial vehicle and operates with a 'white board' number plate as opposed to the 'yellow board' sported by commercial vehicles. Hence, a clearly defined guideline in this regard can go a long way in addressing the problem.
According to Maheswari, the regional transport officials in Maharashtra have not been receptive to bike taxi services citing an 'unsafe' and 'rash' driving culture associated with two-wheelers. In Karnataka, though talks have moved forward there is currently a deadlock over whether bikes can be classified as a transport vehicle by ARAI (Automotive Research Association of India)--the certifying body.
"It is just a matter of will. When states like Haryana can take the lead, why not Maharashtra and Karnataka? While we are ready to comply with all the necessary regulations, it is the government which has to take the lead and help in formulating the necessary guidelines for the smooth operation of bike taxi services," said Maheswari.
Both Uber and Ola declined to participate in this story.
Comment(s)