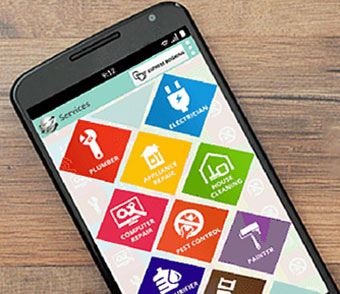 Gapoon Online Consumer Services Pvt Ltd, which operates home services firm Gapoon, has raised Rs 1.2 crore ($180,000) in angel funding from a group of investors, including Chandrashekar Tallapragada, a veteran from the telecommunications industry, and Pankaj Kapoor, an investment banker.
The funds will be used to grow the firm's subscription-based service model, which is its USP. Besides, it intends to strengthen its presence across Bengaluru and expand to three other cities.
"We intend to focus on growing our subscription-based model. We are also working on service portfolio expansion. We are confident to capture the market across the country in coming months. We also hope to expand to new cities by the end of 2016," said Apoorva Mishra, founder and CEO of Gapoon.
The firm earns its revenue through its on-demand services, which use an attribute-mapping algorithm to match service providers to customers, and a subscription-based model. The firm earns a 10 per cent commission through its vendors.
The Bengaluru-based firm was founded in March 2015 by IIT-graduates Apoorva Mishra, Ankit Bindal, Ankita Asai and Nikhil Gupta. The company received its first round of angel funding in July 2015.
Gapoon offers services such as plumbers, electricians, computer repairmen, house cleaning professionals, carpenters and more through not only its Android app but website and direct-call based service.
The firm launched subscription-based package model in December 2015, and in the past quarter has seen over 1,500 people signing up for its subscription packages.
The firm has entered an already crowded space which has seen considerable activity over the past few months.
Last month, on-demand home services platform Zimmber acquired Gurgaon-based services marketplace FindYahan India Pvt Ltd.
In addition, Bengaluru-based home services marketplace Housejoy acquired at-home personal fitness tech startup Orobind for an undisclosed amount.
February also saw home services startup Sayfix raise $160,000 (about Rs 1.1 crore) in angel funding led by Yajnanarayana Kammaje, MD of Bangalore-based Sona Group.
In December 2015, mobile wallet and e-commerce venture Paytm acquired Near.in, a marketplace app that connects users with local businesses for home services.
---