Info Edge's Shiksha unveils an 'Ask & Answer' mobile app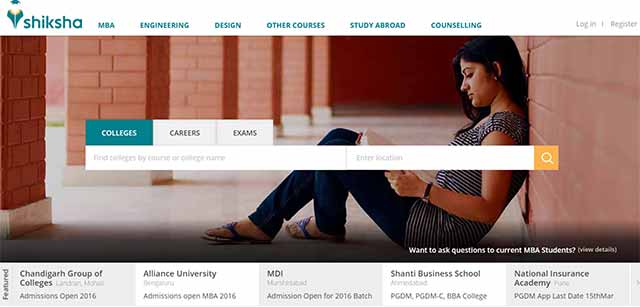 Noida-based Shiksha.com, an online platform that connects education seekers with providers, has unveiled a mobile app christened 'Ask & Answer' for career and education related questions from students.
In a statement, Shiksha, which is part of consumer internet firm Info Edge (India) Ltd, said the app is a dedicated platform for higher education aspirants to get quick, reliable and personalised answers to their specific career and education related questions.
"There is a lack of reliable information and credible guidance that can help students make informed decisions. This app is our attempt to help the aspirants to take right career and education path for themselves," said Maneesh Upadhyaya, executive vice president & business head of Shiksha.
Aspirants can get personalised guidance on queries ranging from career and course options to entrance exam preparation, stream selection and college admission. The app claims to have more than 1000 experts on its network in about 17 education career and education streams that include arts, commerce, engineering, management, science and 16 other categories. The experts include faculty from top colleges and test prep centers, current students and alumni from premier colleges, entrance exam toppers, experienced professionals from top companies and career counsellors.
"The content a user sees on the app will be contextually relevant to that user. As users interact with the content and the community on the app, we will serve an experience that is relevant to each user on the basis of the user's interest or preference," said Anurag Jain, senior vice president and product head, Shiksha.
Comment(s)