NexGTv introduces data-saving feature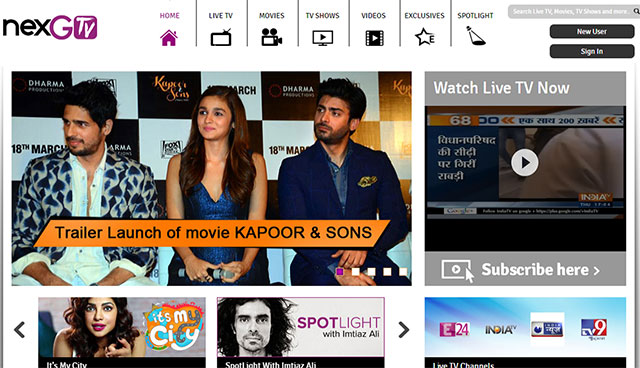 Digivive Services Pvt Ltd has introduced a 'data saving' feature in its over-the-top platform NexGTv in a bid to push the usage of the video streaming app. The company claims that the new feature allows users to reduce data consumption by five times.
"It is unfortunate that most digital consumers have to keep a careful eye on their data usage to avoid overshooting their monthly limits lest they incur prohibitively high data charges. The new feature will enable viewers to regulate their viewing experience, allowing them to not just continue streaming video but also conserve data simultaneously," says Abhesh Verma, chief operating officer, NexGTv.
The feature has been added in the latest Android version of the app. Positioned on the top right corner of the streaming screen as a toggle button, the feature allows an user to switch on or off the data saving mode as per preference.
Besides the new feature, the latest app features other improvised features such as ease of play enabling full landscape view which works even when portrait-landscape changeover is disabled on a device, as well as faster response time owing to compressed communication between the server and the device.
The company claims that the app has been downloaded more than 25 million times.
Digivive Services is part of Media Matrix Worldwide Ltd which is listed on the Bombay Stock Exchange (BSE).
Comment(s)