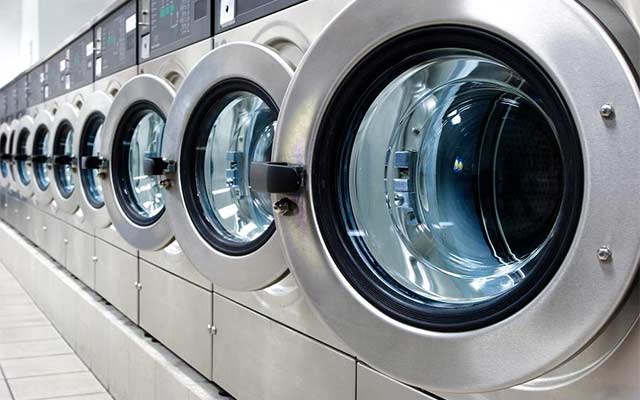 Gurgaon-based Ganymede Technologies Pvt Ltd, which runs laundry services startup OneClickWash, has raised an undisclosed amount in seed funding from Unitus Seed Fund.
In an interaction with Techcircle.in, Vivek Iyer, founder CEO of OneClickWash, said the funds will be used for marketing the brand and for setting up units.
"We are focused on making our services affordable to every middle household in India. Owning the entire supply chain is critical for this. This helps us provide the best possible customer experience and not just act as aggregators" said Vivek Iyer, CEO of OneClickWash in a statement.
A mobile-first platform available on Android and currently operational in Gurgaon, OneClickWash hopes to expand its services to Mumbai and Bangalore by the end of 2016 after going for a Series A round of funding within the next six months, said Iyer.
According to data from Eurormonitor and OneClickWash estimates,the size of the household laundry market in the top ten cities in India is Rs13,000-26,000 crore ($2-4 billion).
"We believe that organised laundry is an untapped market need in India," said Dave Richards, co-founder and managing partner, Unitus Seed Fund.
Founded in 2015 by Iyer and Saurav Killa, OneClickWash provides tech-enabled, end-to-end and affordable laundry services through its cloud laundromat model. The startup offers integrated washing, drying and steam iron services through a monthly subscription based model. For instance, e a single user can get 70 clothes washed and ironed for a monthly subscription of Rs 800 with three scheduled free pickups, while a family of 3-4 users can get 280 clothes cleaned for a monthly subscription of Rs 2,500 with eight scheduled pickups.
Garments such as sofa covers, heavy curtains and heavy sarees, etc., which cannot be washed in one machine cycle are not covered as part of the package. Socks and handkerchiefs are processed free of cost. The startup also offers dry cleaning services and owns the entire supply chain right from ordering to delivery.
Iyer is an IIT-Bangalore alumni and an MBA from IIM-Ahmedabad. He has previously worked in DBS and Standard Chartered. Killa, the COO of the startup, is a BITS Pilani alumni and an MBA from Indian School of Business. He has earlier worked at Samsung.
The laundry services space has seen investor interest in recent months. Last month, Jaipur-based on-demand laundry startup Urban Dhobi Services Pvt Ltd raised an undisclosed amount of funding from angel investors Vinod Bansal and Sanjeev Singhal.
In November 2015, on-demand laundry service platform Flashdoor raised angel funding led by former Flipkart executive Sujeet Kumar.
In the same month, Wassup, an on-demand laundry and dry-cleaning services startup, acquired express laundry service provider Chamak for an undisclosed amount.
In August 2015, PickMyLaundry, a mobile platform that facilitates booking and delivery of laundry services had raised$100,000 from Green House Ventures.
---