Times Internet to step up pace of acquisitions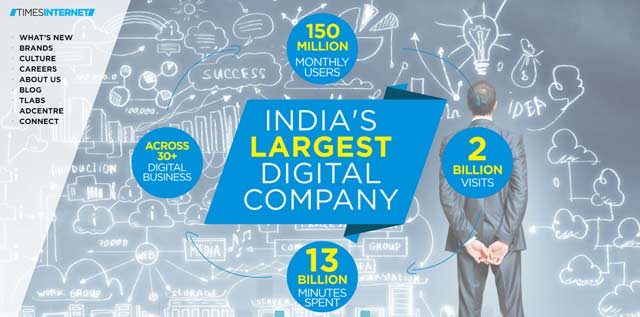 Times Internet Ltd (TIL), the digital business arm of media conglomerate Bennett Coleman and Co Ltd, which has done a dozen acquisitions in the past 24 months, has decided to be more prolific in acquiring and investing in companies as startup valuations have moderated following a funding crunch.
Times Internet has just made a top-level shuffle that saw its CEO Satyan Gajwani elevated as managing director and COO Gautam Sinha as CEO. The move is part of Times Internet's strategy to acquire companies in the US and expand its global footprint, VCCircle reported last week.
"We have been very prolific, acquiring around a dozen companies in the past 18-24 months. Going forward, the pace will continue. In the current environment, it might even accelerate," said Miten Sampat, vice president, corporate development, at Times Internet.
Comment(s)