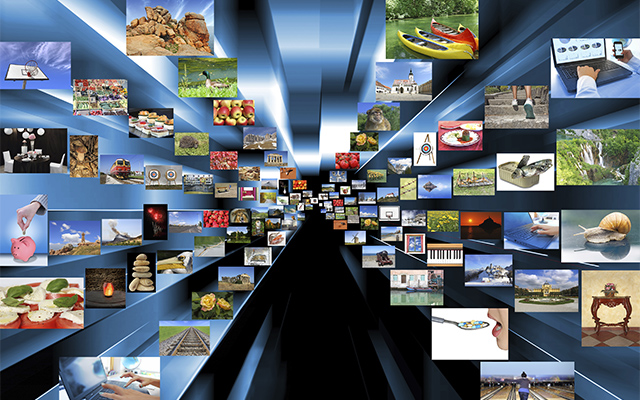 Television may still have a lion's share in the overall advertising pie, but digital is the new darling of advertisers in India. So much so, that by 2020, digital advertising is expected to account for around 25 per cent of overall advertising revenues in the country, according to a report by consulting firm KPMG and industry body Federation of Indian Chambers of Commerce and Industry (Ficci).
In 2015, advertising spend on digital media grew by 38.2 per cent to reach Rs 6000 crore, according to the report, and by 2020, it is expected to grow over four times to reach Rs 25,500 crore.
Titled 'The Future: now streaming', the report was unveiled at the annual media and entertainment industry event Ficci Frames in Mumbai on Wednesday.
Increased budgetary allocation to digital media by brands, shift of traditional companies to digital channels for their businesses operations, besides continued spend by e-commerce companies and significant rise in consumption of video online, are supposed to drive the growth, said the report.
"With the wide rollout of 4G finally underway, coupled with the 'Digital India' initiative, the future of digital advertising is very bright," said Jehil Thakkar, partner and head of media and entertainment, KPMG in India.
Fast moving consumer goods (FMCG) companies and auto firms are expected to be the largest spenders on overall advertisements in 2016 driven by new product launches. Also, e-commerce will continue to be a key driver as the sector builds, and players consolidate their market presence in the country.
Meanwhile, advertising spend on mobile is expected to clock a compounded annual growth of 62.5 per cent to reach Rs 10,210 crore in 2020, fuelled by the rising number of smartphone users. The report says that advertising spend on mobile in 2015 stood at Rs 900 crore.
"Other factors such as better monetisation strategy deployed by publishers, apart from an increase in consumption of content on mobile, are also supposed to drive the growth in ad spend on mobile," says the report.
The report further says that the search and display segment, which presently occupies the largest share of the digital advertising market, mainly driven by volume, will see a dip in growth in the future due to lower cost per impressions (CMP).
Classifieds, meanwhile, continues to be a significant category for digital advertising. Even as 2015 saw the consolidation of several vertical focused players, factors such as increased competition among horizontal and vertical focused players such as Naukri, Shaadi, OLX and Quikr, will keep this category floating, it said. Other factors such as rollout of specialist verticals such as automobiles and real estate by horizontal players, besides continued investment by traditional players such as Just Dial in building their online play, will keep the numbers rolling for the category.
Online video is a category that has exponentially grown in the last one to two years. This is largely driven by new launches, much better monetisation across platforms and high CPMs on premium content, it said.
According to the report, this category should continue to see significant growth till 2020 as more premium content is monetised on over-the-top (OTT) platforms.
The report goes on to say that for social media, which began the process of monetisation relatively recently in India, the revenue estimates are not commensurate with the size of the social user base in India. But this is expected to change soon, as platform owners get better at monetisation of the Indian audience.
Overall, the Indian media and entertainment industry is projected to grow annually by 14.3 per cent to touch Rs 2,26,000 crore by 2020, with advertising revenues expected to grow a tad faster at 15.9 per cent annually to touch Rs 99,400 crore in 2020. In 2015, the industry grew at 12.8 per cent to touch Rs 1,15,700 crore, while overall advertising grew at 14.7 per cent over 2014. While television is expected to grow at a CAGR of 15.1 per cent, print will record single digital growth at 7.8 per cent CAGR. The films business is expected to grow at 10.5 per cent CAGR though largely on the back of growing acceptance of regional and Hollywood content.
After digital, it is radio, at a CAGR of 16.9 per cent, that is expected to show strongest growth among the traditional sectors.
---