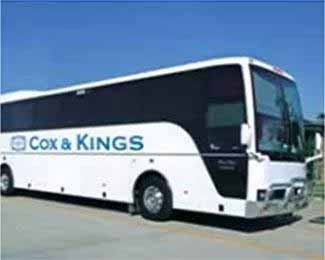 Mumbai-based tour and travel firm Cox & Kings (C&K) Ltd has spun off a newly acquired hotel booking website LateRooms.com besides a short breaks travel agency Superbreak into a joint venture with a private equity firm.
C&K said on Monday that it is selling  LateRooms.com and Superbreak for about £29.25 million (about $43 million) to UK-based Malvern Enterprises. LateRooms itself was valued at £20 million.
The travel and tour firm said Malvern is owned by a European private equity firm but did not name it.
In a parallel transaction, it has picked 49 per cent stake in Malvern for £6.37 million (about $9 million), turning it into a special purpose vehicle.
"The whole idea behind acquiring LateRooms was to complement our business in Superbreak. From our perspective, there was an investor who was interested in partnering with us in this business alone. While we bought the company for about £14 million, we sold 51 per cent for £20 million and still have a 49 per cent stake (indirectly). From our perspective, this is a deal which has unlocked substantial value to us," Anil Khandelwal, CFO of Cox & Kings told Techcircle.in.
The transaction is effective March 31, 2016.
The LateRooms divestment comes less than six months after Cox & Kings acquired it for £8.5 million ($13 million). LateRooms, previously owned by German travel major TUI Group, offers a range of accommodation options with over 54,800 properties globally that can be booked up to a year in advance. It also owns other internet properties such as AsiaRooms.com.
Cox & Kings, which competes with Fairfax-controlled Thomas Cook among many other local and international travel services firms, had bought UK's Holidaybreak in 2011. Holidaybreak gave it a bouquet of units in the travel and tour space, especially focused on the European market.
A year later, it brought in Citigroup's private equity arm, Citigroup Venture Capital International (now part of The Rohatyn Group), to invest in this venture. Cox & Kings retains a majority stake in Holidaybreak.
Superbreak, a short break travel specialist, was part of Holidaybreak. The goodwill write-off on sale of Superbreak is £71.4 million (around $100 million).
Cox & Kings said the proceeds from the twin deal are used to pay off debt.
Last December, it had also sold UK-based adventure holiday unit Explore Worldwide Ltd to Hotelplan UK Group for £25.8 million (about $39 million, or Rs 258 crore).
Headquartered in India, Cox & Kings is a leisure and education travel group with operations in 22 countries across four continents. Over the last three decades, the company has transformed itself into a multinational travel conglomerates and operates in three key verticals—leisure, education and hybrid hotels.
---