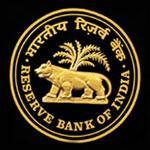 The Reserve Bank of India will seek public comments to regulate the peer-to-peer lending business after a number of startups sprung up that connect individual borrowers or small businesses with lenders through a digital platform.
"P2P lending has shown accelerated growth over the last one year. While encouraging innovations, the Reserve Bank cannot be oblivious to the risks posed by such institutions to the system," the central bank said in its bi-monthly monetary policy review on Tuesday.
The RBI said it will put up a concept note on P2P lending on its website for public comments by April 30. "Based on the feedback, the contours of regulating P2P lending will be decided in consultation with the SEBI," it said, referring to the capital markets regulator Securities and Exchange Board of India.
The development comes at a time when the P2P lending segment, within the broader financial-technology sector, has been brimming with funding activity. In February, P2P lending marketplace LoanZen raised an undisclosed amount in seed funding. The same month, Wiseworks Technology Pvt Ltd, which runs digital lending platform Capzest, raised $200,000 in a seed funding round led by Lion Ventures.
Online lending marketplace KountMoney raised an undisclosed amount in seed funding in November 2015. Loanbaba raised $320,000 in seed funding the same month. IndiaLends, an online marketplace that connects lenders and borrowers for unsecured loans, raised $1 million in October last year. Also in October, P2P lending marketplace Faircent received an undisclosed amount of investment from Aarin Capital Partners. And in September, Loancircle.in raised an undisclosed amount in angel funding.
The RBI's move comes after SEBI said last year it would put in place norms for entrepreneurs to raise funds through crowdfunding.
On Tuesday, the central bank also said that it will soon outline guidelines with regards to foreign direct investment and overseas investment operations for startups. "Guidelines in respect of deferred payment through escrow/ indemnity arrangement for transfer of shares, enabling investment by foreign venture capital investors in start-ups and overseas investment operations for start-ups will be issued soon in consultation with the Government," it said.
It said that the central bank and the government are working on simplifying the process for dealing with delayed reporting of FDI transactions. It also plans to create provisions for an enabling overseas borrowing regime for startups.
The RBI had introduced a number of initiatives to make it easier for startups to do business in its previous policy review in February this year, two weeks after the government launched the Startup India action plan. It has already issued guidelines on online submission of a form for outward remittances up to certain thresholds, issue of shares without cash payments and acceptance of payments by Indian startups on behalf of their overseas subsidiaries.
The central bank said it will lay down a framework by September 2016 for accreditation of credit counsellors who can act as facilitators for entrepreneurs to access the formal financial system with greater ease and flexibility. The credit counsellors will also assist micro, small and medium enterprises in preparing project reports in a professional manner which would, in turn, help banks make more informed credit decisions.
---