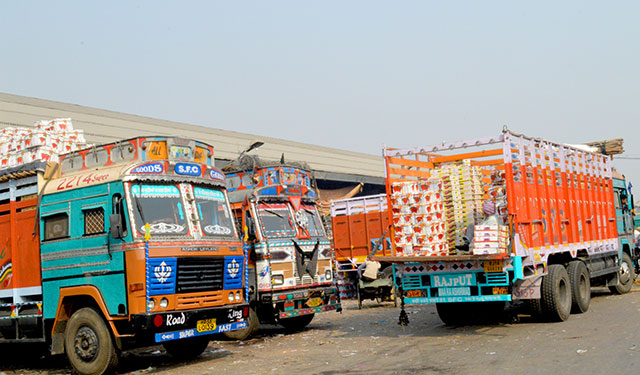 GoodsOnMove, an on-demand logistics aggregator for relocation and trucking services, is in advanced talks with potential investors to raise seed funding, the company's founder told VCCircle.
The company, run by Delhi-based Goods on Move Technologies Pvt Ltd, plans to use the funds to be raised for expanding its geographical presence, mainly across major port areas in the country, said Ashu Garg.
"Over 80 per cent logistics traffic involves trading of bulk commodities either moving in or out of ports located in Gujarat, Maharashtra, Tamil Nadu and Andhra Pradesh. This money will be mainly used for spreading our operations in those areas," he said.
(For details on the planned fundraising and potential investors, click here.)
Target customers, transaction fee The company was launched in February with Garg investing Rs 25 lakh from his pocket. It offers both intra- and inter-city transportation services through its website, and aims to launch an app within two months.
Garg said he started the company after he realised the difficulties small and medium businesses faced to transport goods. Although the company caters to both B2B and B2C clients, it is focusing on SMEs and traders of building materials and petrochemicals. It works with about 4,000 vendors and recently tied up with B2B marketplace Industrybuying.com, Garg said.
The company has generated 1,000 leads, or queries, since launch, Garg said, but declined to say how many of those converted into actual transactions. But he said that the ticket size of each transaction ranges from Rs 8,000 to Rs 10,000 and that the company takes 10 per cent of the amount as commission.
The company has 20 employees and plans to hire 100 more people by the end of this year.
Competitors GoodsOnMove joins a long list of online logistics startups that are trying to bring change in an industry notorious for the lack of transparency in deals, arbitrary rates, all-cash transactions and delayed deliveries.
Startups such as TruckMandi, TruckSuvidha, Porter, BlackBuck, GoGo Truck, FreightBazaar, Turant Delivery and CargoExchange are trying to bridge the gap among companies, warehouses, transporters and truck drivers to ensure on-time deliveries and optimum use of fleet capacity. GoodsOnMove identifies TakeMyShipment as its direct competitor, which it claims caters to the same set of clients.
Investors have been quick to spot the opportunity. In December, BlackBuck raised $25 million in Series B funding from Tiger Global and other investors in one of the biggest deals in the sector. The same month, Delhi-based TruckMandi raised under $2 million in pre-Series A funding in December. In April last year, Mumbai-based online logistics marketplace The Porter raised Rs 3 crore from Kae Capital.
---