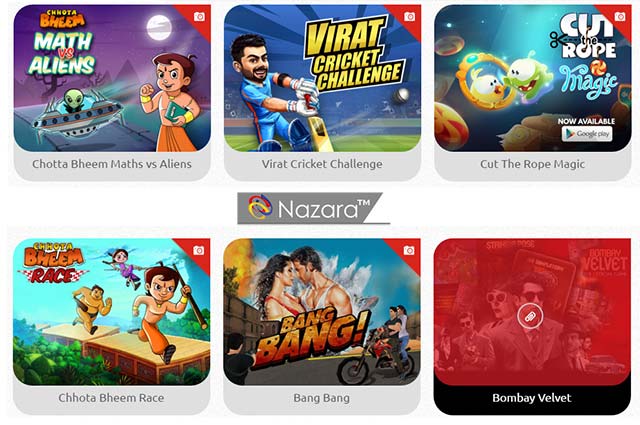 Mobile entertainment company Nazara Technologies Pvt Ltd has invested an undisclosed amount in London-based mobile games studio TrulySocial as part of its strategy of working with overseas firms looking to enter India's fast-growing gaming market.
London Venture Partners and Drussila Hollanda-Grönberg, game lead at Finnish gaming company Supercell, also took part in the funding round, Mumbai-based Nazara said in a statement.
The funds will be used to meet working capital needs and develop games, Salone Sehgal, CEO and co-founder at TrulySocial, told Techcircle.in via email.
Nazara said its investment is aimed at strengthening its partnership with the gaming studio. "We see a perfect fit with TrulySocial's contemporary social world and are working with them to bring a completely new genre of gaming to India," said Manish Agarwal, CEO of Nazara Games.
In fact, Agarwal had told Techcircle.in in July last year that Nazara wanted to assist overseas gaming firms with their India foray.
India is one of the fastest-expanding gaming markets in the world with growth being led by mobiles, market research firm newzoo said in a report in October. The report said that India jumped five places to become the 18th largest market for the gaming industry globally. It estimated that India's gaming market will likely cross $1 billion by 2018, growing at a compound annual pace of 49.2 per cent during 2014-18.
Targeting women gamers
TrulySocial, led by Sehgal and Sebastian Coman, plans to build games for mobiles and tablets targeted at women between the ages of 18 and 30 by the end of this year. The firm will make games both for iOS and Android users.
"Female audiences are a much underserved user base. Traditionally, games have been made for men by men. The advent of mobile made gaming accessible to a whole new non-traditional audience base i.e. female gamers," Sehgal said.
The firm intends to monetise via in-game purchases, strategic tie-ups with fashion houses, branded virtual goods and sponsorships. Citing studies conducted by Flurry, a mobile analytics firm, Sehgal said female players monetise 31 per cent better than male gamers.
Although TrulySocial aims its products at the US, the UK and other developed markets, it has a strong India focus as well due to its Indian investor.
"Emerging markets are not a mere afterthought for us. We are positioned to build a presence in India, right from the start," Sehgal said. She added that the investment and marketing partnership with Nazara secures distribution reach for its localised games.
Nazara develops a range of branded and original mobile games, and operates services such as Games Club. In August 2015, the firm tied up with Green Gold Animation, a Hyderabad-based animated content developer, to create mobile games based on the latter's television animation series Chhota Bheem.
London Venture Partners focuses on pre-seed and seed stage firms in the online, social, mobile and tablet games segments mainly in Europe.
Hollanda-Grönberg has been part of the gaming industry since 2004, starting out as a game artist and then transitioning to game design. She has been part of Supercell since August 2012. Her prior stints include product lead at Wooga, game designer at Rovio Mobile Ltd, Digital Chocolate and Jynx Playware.
---