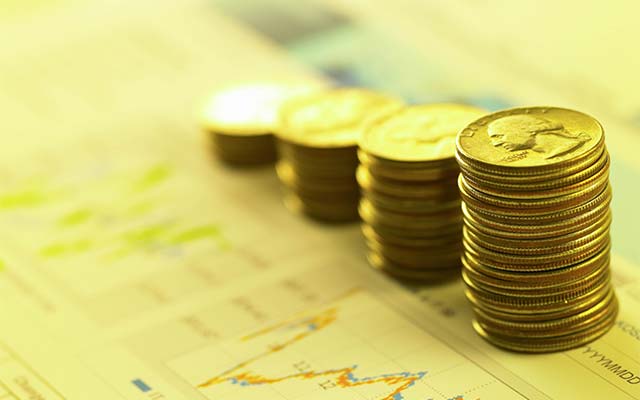 Noida-based WRS Info India Pvt Ltd, which runs online lending marketplace Deal4Loans, has raised an undisclosed amount of funding from a bunch of high-profile investors.
The investors include Ram Shriram, founding board member and one of the first investors in search engine giant Google, WhatsApp's global business head Neeraj Arora and Puru Vashishtha, a former Wall Street hedge fund investor.
Vashishta will join the board of Deal4Loans as part of the deal, a company statement said.
"Most of the capital will be used for scaling up our operations and also for branding initiatives," Vashishta told  Techcircle.in.
A Stanford University alumni, Vashishta was previously an investor on Wall Street hedge funds that include Soros Fund Management, the investment arm of US-based billionaire George Soros.
The fin-tech sector is proving to be a hotbed of investor activity. Earlier this month, online peer-to-peer lending startup LenDenClub raised an undisclosed amount of funding from seed investment innovation platform Venture Catalysts. Again, LoanZen Pvt Ltd raised an undisclosed amount in seed funding from angel investors in February through Tracxn Syndicate, an angel network launched by Tracxn.
In the same month, Wiseworks Technology Pvt Ltd, which runs digital lending platform Capzest, raised $200,000 in a seed funding round led by Lion Ventures. Online lending marketplace KountMoney raised an undisclosed amount in seed funding in November 2015.
Loanbaba raised $320,000 in seed funding the same month. IndiaLends, an online marketplace that connects lenders and borrowers for unsecured loans, raised $1 million in October last year. Also in October, P2P lending marketplace Faircent received an undisclosed amount of investment from Aarin Capital Partners.
At the same time, the Reserve Bank of India is taking a close look at how this nascent sector operates. Earlier this month, RBI announced that it will seek public comments to regulate the peer-to-peer lending business. "Based on the feedback, the contours of regulating P2P lending will be decided in consultation with the SEBI," it had said, referring to the capital markets regulator Securities and Exchange Board of India.
Founded in 2009 by Durham University MBA alumni Rishi Mehra, Deal4Loans compares retail loans across six different categories – home loan, personal loan, car loan, credit cards, loan against property and education loan.
"The motto is to help make a responsible financial decision. From the lender's perspective, we help save credit costs by helping them build a quality asset book based on the quality of leads," said Vashishtha.
The company, which currently has 50 lending partners on its platform, has facilitated the disbursal of Rs10,000 crore worth of loans and is looking to facilitate disbursal of $1 billion within the next one year. The lenders are a mix of banks and NBFCs (non banking financial institutions). Deal4Loans claims to have 7 million registered customers on its network.
Deal4Loans competes with the likes of Bankbazaar and Policybazaar in the financial products comparison space.
---