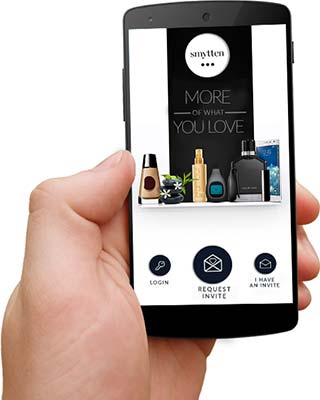 Gurgaon-based Surfboats Solutions Pvt Ltd, which operates online discovery and shopping platform for premium lifestyle offerings called Smytten, has raised an undisclosed amount in funding from Google India's managing director Rajan Anandan.
The funds will be used for enhancing user experience, product development and expanding both user and brand base, a company statement said.
In November 2015, Smytten had raised $200,000 in seed funding from former Credit Suisse Asset Management executive Rimpal Chawla and Livspace CEO Anuj Srivastava.
Smytten will focus on artificial intelligence and algorithmically personalise offerings on the platform. "A strong focus on data driven curation has helped us get extremely high engagement rates, with daily returning users beating industry standards," said Swagata Sarangi, co-founder, Smytten.
"The global premium lifestyle brands have a very small clientele in India due to low marketing spend which translates into a discovery problem for the consumer. Even then, it is a big leap of faith for the customer to end up shopping," Sarangi told Techcircle.in. According to Sarangi, the premium lifestyle segment will be a $20billion opportunity by 2020 and online penetration in this segment is less than one per cent.
Launched in November 2015 as a beta version by Sarangi and Siddhartha Nangia, Smytten is an invite-only online platform that provides curated discovery trial and shopping experience for premium products and services under five different categories – beauty and grooming, health and fitness, lifestyle products, luxury stay and premium services. The Smytten app has more than 5000 registered users.
Smytten, which claims to have more than 80 domestic and international brands on its platform, hopes to bring that number to 250 by the end of this year and 750 by the end of 2017.
Smytten plans to launch a new category next month that will provide personalised consumer experience for holidays, event celebrations, anniversaries. It is already in talks with several brands for this. The startup is also looking at kids care and basic care as a potential addition to its offerings. In 2017, Smytten plans to expand its partner base to international brands.
Sarangi was earlier head of the business marketing vertical at Google India. Co-founder Nangia is a former global supply chain operations director of the home care vertical of consumer goods company Unilever, at its UK arm.
In the premium lifestyle segment, Mumbai-based Envoged.com, an online platform for women's luxury wear, raised an undisclosed amount in seed funding from Nijhawan Group's Ankush Nijhawan, Mediology Software director Manish Dhingra and AMG Investment's Gaurav Bhatnagar last August.
---