How T. Rowe Price's markdown of Flipkart valuation differs from Morgan Stanley's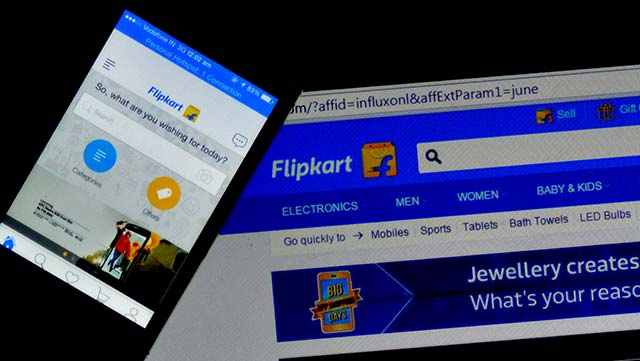 American asset management firm T. Rowe Price has marked down the value of its investment in India's top e-commerce firm Flipkart, becoming the second such investor after Morgan Stanley to do so.
In its quarterly report for the period ended March 31, 2016, a public market fund managed by T. Rowe Price has knocked down the holding value of its investment in Flipkart by 15.1 per cent.

T. Rowe Price has also marked down the value of its investments in several other private tech firms including cab hailing major Uber, vacation rental startup Airbnb and cloud storage firm Dropbox.
This is in sync with similar disclosures by different fund houses including Fidelity and Morgan Stanley over the past few months.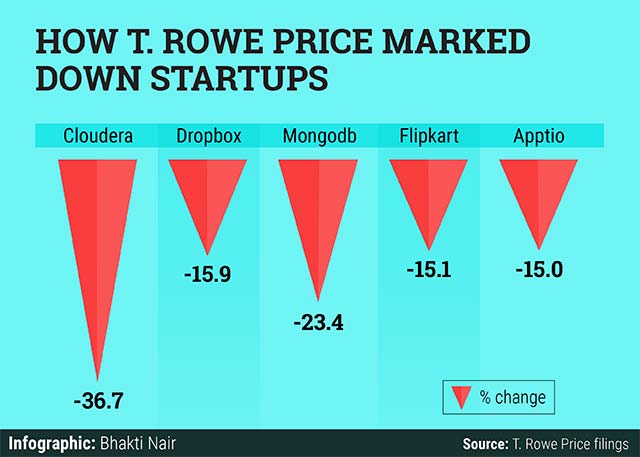 T. Rowe Price's valuation disclosure for Flipkart, however, is somewhat different from Morgan Stanley's.
It has noted the change in valuation between January 1 and March 31, 2016. The Morgan Stanley-managed fund, on the other hand, had marked down Flipkart's value between July 1 and December 31, 2015. Moreover, T. Rowe Price reckons that the decline in valuation is just about half the rate compared to what Morgan Stanley estimated (see here for a contrarian view on Morgan Stanley's disclosure).
Neither firm gave a rationale for the valuation.

Flipkart had in September last year acknowledged that it was valued at $15.2 billion in its last funding round in mid-2015. This was in line with what media reports citing unnamed sources had said earlier.
While Morgan Stanley's estimate meant Flipkart's valuation was around $11 billion as of December 31, 2015, T. Rowe Price's disclosure means it is about $12.9 billion.
The Morgan Stanley fund makes a six-monthly disclosure on its holding value of investments and will make its next estimate later this year.

T. Rowe Price initially invested in Flipkart in December 2014 as part of a private equity funding round where Flipkart raised $700 million from a host of investors including Steadview Capital and Qatar Investment Authority among others. It later invested more in March 2015.
Flipkart also counts Tiger Global Management, Naspers, Accel Partners, Iconiq Capital, GIC, DST Global and Sofina Societe, among others, as investors.
---