Hero's Pawan Munjal, Google's Anandan back bike taxi startup Rapido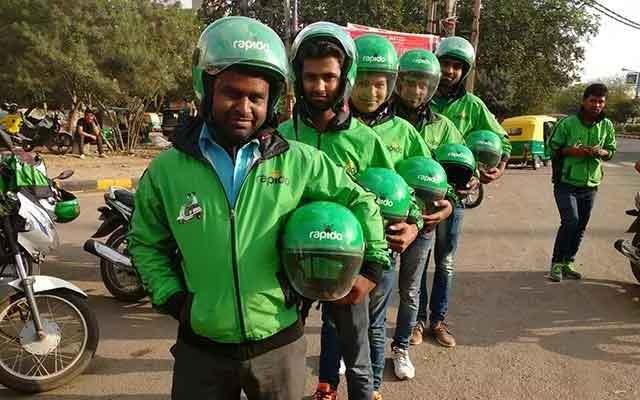 Bangalore-based Roppen Transportation Services Pvt Ltd said on Tuesday it has raised an undisclosed amount in a pre-Series A round of funding from investors including Hero MotoCorp Ltd chairman Pawan Munjal and Google India managing director Rajan Anandan.
People Group CEO Anupam Mittal, Smile Group founder Harish Bahl, former Flipkart chief business officer Ankit Nagori and Carnation Auto co-founder Kunal Khattar also invested in this round, the startup said in a statement. AdvantEdge Partners, Astarc Ventures and Tesellate Ventures invested, too.

Last week, VCCircle first reported that the startup, which operates bike taxi platform Rapido, had raised funding in its pre-Series A round. (Click here for details.)
The startup said it will use the funds to expand Rapido and ramp up hiring. Rapido co-founder Aravind Sanka the startup has a fleet of about 400 bikes across Bangalore, Gurgaon and Delhi. It aims to increase the number to 1,000 within two months, he said.
Munjal, who invested in his personal capacity, said urban mobility in the country is undergoing a change as people look for alternative modes of transport. "Rapido… has the potential to generate significant employment besides making convenient motorized transport accessible to the masses," he said.

Munjal-led Hero MotoCorp is the country's biggest motorcycle maker.
Rapido was founded by IIT alumni Aravind Sanka, Rishikesh SR and Pavan Guntupalli in November 2015. It offers a mobile app platform to book bike rides for travelling solo. Rapido launched its operations in Gurgaon last month. It claims to have about 45,000 registered users in Gurgaon and Bangalore and executed about 1 lakh rides till date.
Bike taxis are gaining traction despite regulatory hurdles especially in the national capital after the Delhi government launched the Odd-Even scheme where four-wheelers with odd and even numbers can run only on alternate days. Rapido follows a host of bike taxi operators in raising funds as investors back startups that are addressing connectivity problems in overcrowded cities.

---