Michael & Susan Dell Foundation backs ed-tech startup Oliveboard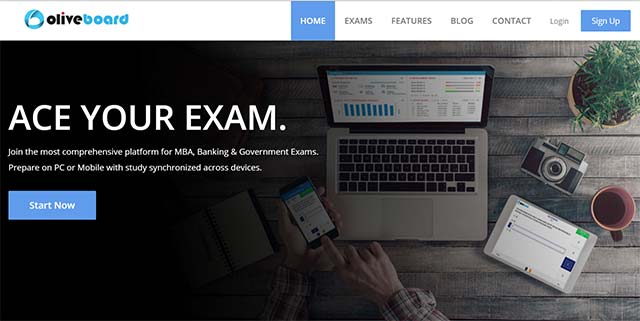 Bangalore-based Oliveboard Comptech Pvt Ltd, which operates online test preparation platform Oliveboard, has raised an undisclosed amount in funding from India Educational Investment Fund (IEIF), an early stage impact investment fund established by Michael & Susan Dell Foundation.
The funds will be utilised for marketing initiatives, building content and strengthening its mobile technology, Abhishek Patil, CEO, Oliveboard said in a statement.
IEIF supports early-stage investment in education startups that supports urban, low income families in India. In 2015, IEIF invested an undisclosed amount in two Indian education technology startups: Report Bee Edusys Pvt Ltd, a cloud-based deep learning platform and Guru-G Learning Labs (India) Pvt. Ltd, a gamified platform for teachers. In November 2015, iSTAR Skill Development Pvt Ltd, a Bangalore-based vocational skills training provider, raised Rs 10 crore ($1.5 million) in Series A round of funding led by MSDF. Social enterprise incubator Villgro Innovations had also raised Rs 20 crore (over $3.2 million) from MSDF in 2015 for incubating and funding education startups.

The ed-tech segment has, meanwhile, seen several startups catch investor interest. This month, ed-tech startup CollegeDekho.com, run by GirnarSoft Education Services Pvt Ltd, raised $2 million in its pre-Series A funding round from London-based Man Capital LLP.
In March, tutorial company Byju's raised $75 million (about Rs 500 crore) from Sequoia India and Belgian investment firm Sofina, in what is perhaps the largest deal in this space till date.
In the same month, financial services and analytics education startup Imarticus Learning has raised $1 million (around Rs 6.7 crore) from a bunch of investors including VC fund Blinc Advisors.

In late February, Bangalore-based ed-tech firm Carveniche Technologies Pvt Ltd secured angel funding from Calcutta Angels, Lead Angels and a bunch of wealthy individuals.
Also, Hyderabad-based Next Education India Pvt Ltd acquired Mumbai-based InOpen Technologies Pvt Ltd, a firm that develops educational content and teacher training solutions.
In February, Mohandas Pai and Aarin Capital seed-funded ed-tech startup Oust Labs Inc., which helps students prepare for competitive exams using mobile gaming technology.

In January, Jaipur-based EduCommerce Technologies Pvt Ltd, which runs mobile-based education startup Myly, raised $100,000 (about Rs 67 lakh) in seed funding from Newbie Promoter Pvt Ltd.
Founded in 2012 by former Inmobi employees Abhishek Patil and Satish Kumar, Oliveboard is an adaptive platform that provides personalised learning and remedial content for job oriented examinations on the basis of each student's requirements. It supports 15 competitive exams and claims to have over 2,60,000 registered users from 28 states, covering more than 680 cities and towns across India.
"With most competitive exams being conducted online, young adults preparing for these exams are increasingly looking at online courses as an alternative to books and institutes," said Patil.

The Oliveboard platform has three sections: learn, practice and improve. Through the learn module, a user can access video content/tutorials to understand the subject in detail. The practice section helps users to solve mock question papers and daily tests related to the subject. After analysing the performance of the student and identifying the weak areas, Oliveboard provides remedial content to improve the performance of the user.
Oliveboard also has a unique 'gamified group study platform' which allows users to collaborate and compete with friends in live group study sessions in a game-like environment.
---