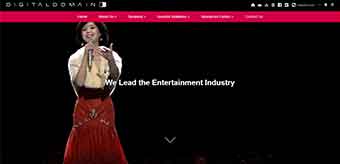 Media services firm Prime Focus Ltd has signed an agreement to sell its 30% stake in loss-making visual effects (VFX) service firm Digital Domain-Reliance, LLC to its partner Digital Domain Holdings Ltd (DDHL) for $30 million. The move will allow the firm to invest more in advertising and virtual reality side of the business besides pruning debt, it said on Thursday.
The remaining 70% in Digital Domain-Reliance is already held by Hong Kong-listed DDHL.
In a parallel deal, Prime Focus has also signed a memorandum of understanding (MoU) with DDHL to form 50:50 joint venture for virtual reality (VR) and advertising business in India. As part of the proposed JV worth $25 million, Prime Focus Group will infuse $5 million.
"Advertising has always been a core focus area for the company and this possible new JV will help us enhance our credentials and penetrate the market," said Namit Malhotra, founder, executive chairman and global CEO, Prime Focus.
He said VR is at the cusp of exponential growth across the globe. Citing research by MarketsandMarkets, he said the global VR technology market is estimated to reach $16 billion by 2020 and India with its massive smartphone base is expected to play a key role in its adoption and growth.
"We are entering the market at the right moment to capitalise on the tremendous potential in the segment. This monetisation will also help us pare debt," Malhotra said.
Prime Focus—which has operations in India, South Africa, China, the UK, the US and Canada—had got the stake in Digital Domain-Reliance as part of the merger with Reliance MediaWorks' film media services business in India. In 2014, Anil Ambani-led Reliance Group, merged a part of Reliance MediaWorks with Prime Focus and became a co-promoter of the listed firm. Prime Focus is backed by Standard Chartered Private Equity.
Reliance MediaWorks, earlier known as Adlabs Films Ltd was acquired by Anil Ambani-led group from Manmohan Shetty a few years ago.
---