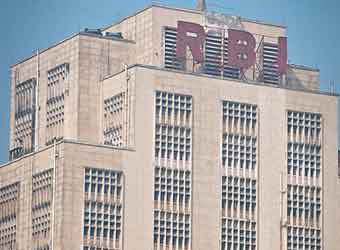 The Reserve Bank of India on Wednesday proposed to define peer-to-peer lending ventures as non-banking finance companies and prescribed minimum capital requirements for such startups to regulate the nascent but fast-growing segment.
The development comes at a time when a number of startups have sprung up over the past year that connect individual borrowers or small businesses with lenders through a digital platform. The P2P lending segment, within the broader financial-technology sector, has also been brimming with funding activity.
In February, P2P lending marketplace LoanZen raised an undisclosed amount in seed funding. The same month, digital lending platform Capzest raised $200,000 in a seed funding round led by Lion Ventures. KountMoney, Loanbaba, IndiaLends, Faircent and Loancircle.in are among the other P2P startups that have raised funding over the past few months.
India doesn't have a clear regulatory framework for P2P lending platforms currently.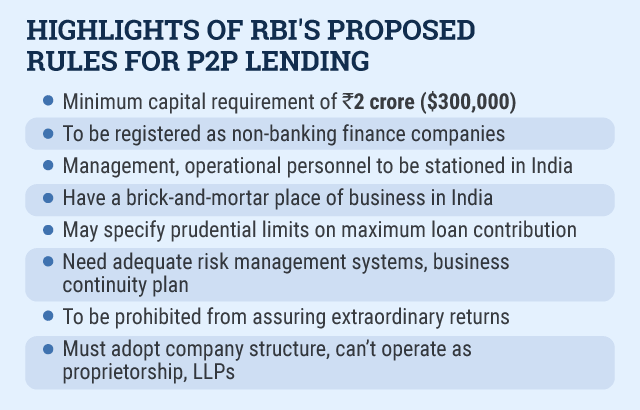 The RBI's consultation paper on regulating P2P lending comes after it said in its monetary policy review earlier this month that it planned to regulate the segment.
The consultation paper suggests permitted activities for P2P lending ventures, governance requirements, fair practices code for customer dealing and data security.
The central bank argued that it the nascent industry "has the potential to disrupt the financial sector and throw surprises" and that a sound regulatory framework will prevent such surprises. "If the sector is left unregulated altogether, there is the risk of unhealthy practices being adopted by one or more players, which may have deleterious consequences," it said.
The central bank said the prudential requirements for P2P companies could include a minimum capital of Rs 2 crore ($300,000). It may prescribe a leverage ratio for P2P lending to ensure such platforms do not expand with "indiscriminate" leverage. It may also specify prudential limits on maximum contribution by a lender to a borrower or segment of activity, the RBI said.
The RBI said the platforms will have to put in place adequate risk management systems and a business continuity plan in case of failure. It suggested that the platforms be prohibited from giving any assured return and that the platforms be registered only as an intermediary, which will mean the lending and borrowing will not be reflected on their balance sheets.
The central bank also proposed that P2P platforms must adopt a company structure because platforms run by individuals, proprietorship, partnership or Limited Liability Partnerships will not fall under its regulatory purview.
The RBI has sought feedback from the public on its consultation paper by May 31.
---