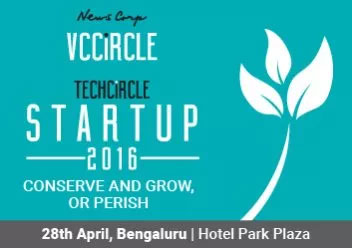 The markdown in valuations, sell-offs and shutdowns witnessed by early-stage firms in India in recent months are welcome corrections in the process of the startup ecosystem in the country getting matured, said panellists at the opening session of Techcircle Startup 2016 summit held in Bangalore on Thursday.
Participating in a discussion on 'Growth models for startups: Building scale in the challenging funding environment,' panellists said the Indian startup ecosystem continues to be fundamentally strong.
"There is no gloom and doom; there is some indigestion after trying to swallow a whole lot of money. The startup ecosystem in the country is extremely sound and some corrections are good," said Meena Ganesh, co-founder of GrowthStory, the venture building platform that has backed consumer internet companies BigBasket, Bluestone and  FreshMenu, among others. Ganesh, who is also co-founder, MD and CEO of Portea Medical, said the startup ecosystem is maturing and founders are now asked whether they would be able to make margins on products they create and if customers fundamentally want their products. "The companies that focus on vanity metrics are the ones that falter," she said.
"We are seeing a slowdown but there is nothing to panic. Smartphone proliferation and 4G will create a large platform where big enterprises can be created," said Rajesh Raju, managing director, Kalaari Capital.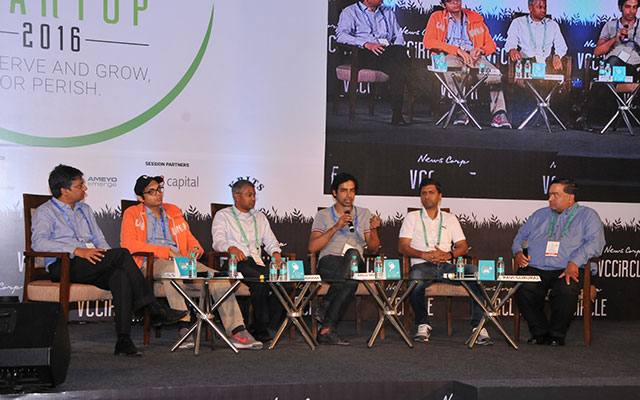 The slowdown in funding has made competition less intense in many segments of the consumer internet sector as a lot of companies, especially those in food-tech and hyper-local segments, have closed operations.
"This gives room for the existing companies to build strong foundations and focus on unit economics," said Sudhir Sethi, chairman and managing director, IDG Ventures. "At Series B level, we will not back No.2 companies. India is still too small a market for two players to exist in many niche consumer internet segments," he said.
"Investors make up their minds quickly. In six to 12 months, they decide whether they need to make follow-on investments. If existing investors do not invest, external investors won't come," Sethi added.
On venture debt, Sumit Gupta, group president and country head - retail banking assets group, Yes Bank, said many large startups do not seem to be focusing on cash-flow management. "A lot of them are burning cash and bleeding," he said. "Rushing to take debt can cost companies dearly. Debt should be sought only when one has the cash flow to service that debt. Otherwise it will boomerang," he added.
Investor-founder relation
Panellists who participated in a discussion on 'Getting the most out of investors, beyond their money' said investors and founders need to maintain transparency in their relationship. "Founders should share information about the company's operations with the investors at an early stage of their relationship," said Anuj Srivastava, founder and CEO, Livspace, adding, "We share as much as we need to share to eliminate surprises."
"We would like to work with investors who fundamentally understand technology as we are a technology-led firm," he added.
Gaurav Singh Kushwaha, founder and CEO, BlueStone.com, said founders should have frequent meetings with investors and stay in constant touch during the very early stage. "As the number of investors grows, make sure that you stay well connected with at least a few of them," he said.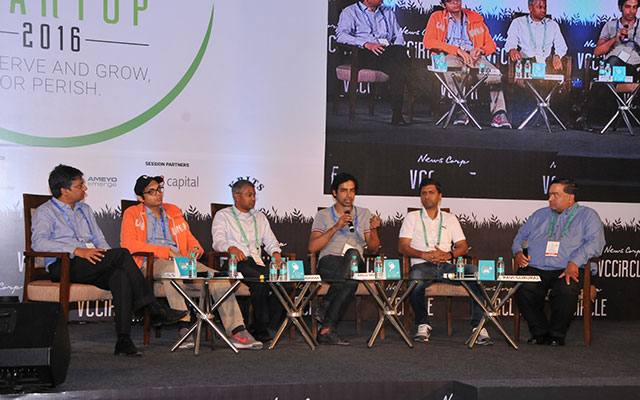 Investors need to be emotionally intelligent and should have high moral and ethical standards, according to Alok Goyal, managing director, SAIF Partners. "Mature investors build in failure rate in their model," he said.
"Absolute transparency is the best way to build the entrepreneur-investor relationship," said Suresh Shanmugham, managing partner, Saama Capital.
"There is an inherent tension between investors and founders," said Tushar Ahluwalia, founder of Stalkbuylove. "We have super powerful venture capitalists in India; what we need is more powerful entrepreneurs," he said.
Around 300 entrepreneurs and investors as well as 35 speakers, including Infosys co-founder Kris Gopalakrishnan and Paytm founder and CEO Vijay Shekhar Sharma, attended the summit.
---