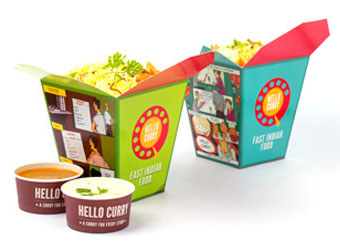 Quick service restaurant chain Hello Curry Pvt. Ltd has acquired Hyderabad-based The First Meal, an online breakfast and health foods subscription platform, in a cash-and-stock deal.
Hello Curry will also adopt The First Meal's subscription model, Raju Bhupati, founder and CEO of Hello Curry, told Techcircle.in. He said that, unlike the on-demand model, the subscription model provides firms with predictability in the food ordering and delivery process as meals can be prepared in advance. The on-demand model relies on impulse purchases, which involves immediate deliveries.
While the food-tech industry has seen many innovations, companies have not able to retain customers. Bhupati said both models have their merits and demerits and it remains to be seen which one is more sustainable.
However, he declined to reveal the deal valuation.
The acquisition is expected to help Hello Curry penetrate the breakfast and meal box segments through the subscription framework and deliver 5,000 meals per day in the next six months.
"We can offer a wide range of food choices to customers through this subscription framework. We will conquer the Hyderabad market in the next three months and will enter Bangalore and other key cities of India," said Sandeep Penmatsa, co-founder and chief of marketing at Hello Curry, in a statement.
The First Meal, run by Golden Ginger Services Pvt. Ltd, was doing 300-350 meal order on a daily basis and 15,000 meals overall, across the breakfast and lunch segments, on a monthly basis. Its breakfast orders were 180-200 per day.
This marks Hello Curry's second acquisition. In April 2015, the firm had acquired online food ordering and delivery service Paratha Post for an undisclosed amount, in a cash-and-stock deal.
The First Meal was founded in mid-2015 by six engineers – Yuv Raj P, Suraj Subedi, Ravi Varma, Sathvik Ponangi and Saswata Shankar De, with mentorship from Joginder Tanikella. The startup serves five types of balanced-diet dishes for breakfast and meal boxes for lunch. It claims to have sold upwards of 10,000 boxes monthly, with 89% customer retention rate.
Hello Curry was established in 2014 and had raised Rs 3 crore in seed funding from SRI Capital, a seed stage venture capital fund led by early stage investor Sashi Reddi. The firm began its Bangalore operations in the second quarter of 2015 and aims to expand all across the city.
---