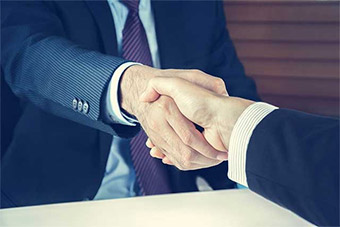 Online food ordering platform TinyOwl is likely to merge with hyperlocal on-demand logistics startup Roadrunnr in an all-stock deal, in a sign that consolidation is picking up in the consumer internet space at a time when access to fresh funding has become increasingly difficult for startups that fail to show profitability.
The Economic Times, which first reported the development, said the merger will result in the creation of a new consumer-facing product called 'Runnr', which will enable the combined entity to take on food delivery platforms such as Swiggy and Zomato Order. The new platform is likely to be first launched in Mumbai within three weeks.
As part of the deal, which is approaching closure, Bangalore-based Roadrunnr—which is operated by Carthero Technologies—has reportedly onboarded management, technology, data analytics, sales and support teams at TinyOwl.
According to an earlier report by The Economic Times, talks in this regard had been underway for many months.
A spokesperson for Nexus Venture Partners, which is a common investor in both the startups, said an announcement will be made once the merger goes through formally.
An email query sent Harshvardhan Mandad, CEO of TinyOwl did not elicit a response at the time of filing this report. Mohit Kumar, CEO of Roadrunnr did not respond to messages sent and calls made to his mobile phone.
Will the alliance work?
The players in the food-tech industry space currently follow two models. Startups such as Eatfresh, Faasos and FreshMenu follow a 'full-stack' model wherein they manage the end-to-end food-supply process from preparation to delivery and boast of better control over quality and supply chain. On the other hand, firms such as TinyOwl, Swiggy and Zomato Order act as standalone food ordering platforms which have better scope for scalability.
"For Tinyowl, rather than remaining as a smaller player, it makes sense to move to the one end of the spectrum. This deal means it can add delivery to its business model. For Roadrunnr, the merger could prove to be another dimension for growth and revenue," said Ajeet Khurana, an active angel investor who has invested in firms such as Koonk Technologies, Rolocule Games and Karmic Lifesciences.
Khurana said the full-stack model, where there is direct cash flow from end customers, is proving out to be a better approach.
Echoing Khurana's opinion, Anil Joshi, managing partner of Unicorn India Ventures, said, "For Roadrunnr, the merger would mean adding more vertical value-added services."
However, managing unit economics could prove to be a challenge. "The larger challenge is to see how a full-stack model will emerge in terms of FPT (food, processing and technology). When it comes to food, it is all about the quality and consistency at the end," said Vikram Upadhyaya, chief mentor and accelerator evangelist at GHV Accelerator.
Maturing startup ecosystem
The online food ordering sector in India is estimated to be worth around Rs 5,000-6,000 crore, according to a report by India Brand Equity Foundation. However, this segment is transaction-driven and margins are wafer-thin.
While this is the first consolidation move in the hyperlocal delivery space, a possible merger is also a sign that the Indian startup ecosystem in moving towards maturity.
"This is a sign of emerging maturity in the ecosystem. Hasty decisions have been taken by investors over the last three years. Consolidations and mergers like this are one way of reversing such decisions," said Khurana.
"Players in the food are becoming more realistic as the business model is moving towards value-added services from discounts," said Joshi.
Mumbai-based TinyOwl initially elicited a lot of interest from investors who expected it to emerge as a key player in the food-tech space in the country. However, as it began to offer heavy discounts to lure customers, cash burn significantly surged, forcing it to lay off more than 200 employees in a bid to cut costs. Following the layoffs, TinyOwl co-founder Gaurav Choudhary was held hostage at the startup's Pune office for more than a day by a group of former staffers who asked the firm to settle the dues it owed. These developments also made it difficult for the startup, which has to date raised over $25 million, to raise further funding.
Like this report? Sign up for our daily newsletter to get our top reports.
---