Housing.com missing in action as SoftBank lauds India portfolio
Japanese telecom and internet conglomerate SoftBank Group Corp has praised the performance of some of its portfolio companies in India while announcing its annual results for 2015-16 but remained silent on the troubled property portal Housing.com.
While announcing the group's earnings for the year through March 2016, SoftBank founder and CEO Masayoshi Son said the company is still bullish on the opportunities in the country. "India is going to make dramatical growth in 10-15 years. Ten to 15 years ago, I was saying India will be the next China, but people questioned what I was saying. But the result is for all to see," he said.
One of the most active investors in India, SoftBank owns a stake in e-commerce major Snapdeal, taxi-hailing app Ola, hotels booking app OYO Rooms, groceries delivery startup Grofers, Housing.com and mobile advertising firm InMobi.
SoftBank, which reported an 8% increase in sales for 2015-16 at $84 billion and a 27% drop in profit, shared information on some of its investee startups in India and how they are performing. But it didn't mention Housing.com even though it is a majority shareholder in the startup. Housing has been struggling with many of its founders quitting and the company laying off employees and restructuring its operations.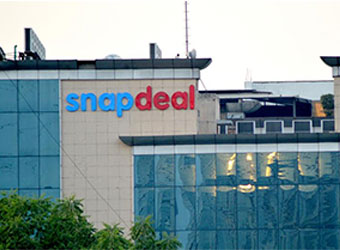 Snapdeal
"Snapdeal is the Alibaba of India," Son said in his presentation.
The Indian online retailer's gross merchandise value (GMV) rose 90% in 2015-16 – way lower than the 301% increase during 2014-15.
According to the earnings presentation, Snapdeal's repeat purchase rate is increasing, it is investing in supply chain technology and it runs the fastest-growing digital wallet (Freecharge) in India. "However, the pace of growth is slowing compared with previous quarters," it said.
According to VCCEdge, the data research platform of VCCircle, Jasper Infotech, which runs Snapdeal, reported losses of Rs 1,319 crore for 2014-15, compared with a loss of Rs 264.6 crore the previous year. Revenue for 2014-15 was Rs 937.6 crore.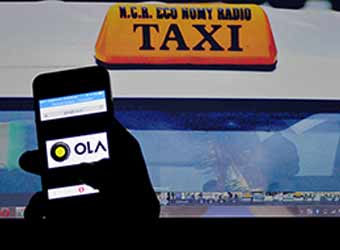 Ola
Ola, which faces its biggest competition from Uber in India, has the largest network of customers and cabs in India, the presentation showed. It improved its expected arrival time of cabs by 55% in 2015-16.
In the previous quarter, SoftBank said that Ola's bookings increased 10 times from the same quarter last year.
According to VCCEdge data, ANI Technologies, which runs Ola, reported Rs 51.05 crore revenue in 2013-14 compared with Rs 16.4 crore in the previous year. It posted a loss of Rs 34.22 crore in 2013-14 compared with a loss of Rs 22.8 crore the previous year.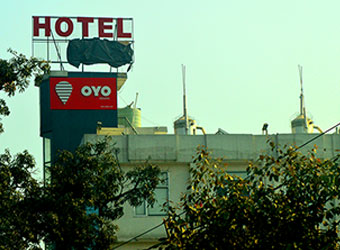 OYO Rooms
OYO Rooms has hit profitable unit economics and registered 15-fold year-on-year growth in daily booked room-night transactions. About 95% of OYO's traffic comes from its sales channels, which includes their app, website and call centre, SoftBank said.
The firm, which is operated by Gurgaon-based Oravel Stays Pvt. Ltd, claimed that it was operationally profitable until June 2015 before it went for expansion but regained profitability at a network level from February 2016, according to a statement released by OYO Rooms.
As of now, OYO has 5,855 hotels in its network with a total inventory of 68,300 rooms. Gurgaon, Delhi and Hyderabad were the cities which fared the best on OYO's network of hotels.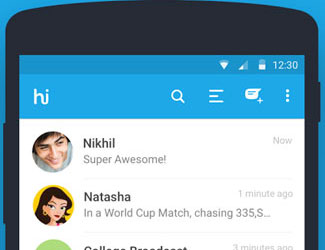 Hike
Instant messenger Hike has become the first Indian internet company with around 100 million users, SoftBank said. The monthly message volume on Hike increased 2.4 times year-on-year in March 2016.
"(Like) the Line (app) of Japan, Hike messenger became number two in the India market," SoftBank's Son said. "We have 40% stake in this company."
Comment(s)