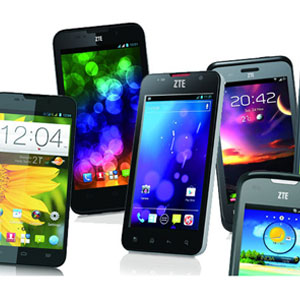 Smartphone shipments in the country shrank by 8.2 per cent to 23.5 million units in January-March 2016 from 25.6 million units in the preceding three-month period, declining consecutively for two quarters, research firm IDC said.
However, on a year-on-year basis, shipments grew 5.2 per cent from the year-ago period, IDC said in a report.
Previously, IDC had not released shipment numbers for the January-March 2015 quarter.
Despite the slow start to first quarter of 2016, the research firm expects the smartphone market to gain momentum in the upcoming quarters.
"The first quarter of the year is usually expected to be slow after the festive season in the last quarter. However, the contraction in Q1 2016 is mainly propelled by the decline in shipments from all the top 5 smartphone vendors of previous quarter," IDC Senior Market Analyst, Client Devices, Karthik J said.
Shipments of key Indian vendors Micromax, Intex and Lava put together dropped 20.4 per cent sequentially as they struggled to push their inventories into the market, he added.
Samsung continued to lead the tally with 26.6 per cent share of the Indian smartphone market, followed by Micromax (12.6 per cent), Intex (9.2 per cent) and Lenovo (with Motorola - 8.2 per cent).
New entrant Reliance Jio with its 'Lyf' brand of smartphones cornered 7.1 per cent share of the market as the company prepares to launch its 4G services.
4G-based smartphones shipments clocked 15.4 million units in the said quarter, growing more than 6 times over the same period last year.
4G based device shipments accounted for 65.5 per cent of overall smartphone shipments in the January-March 2016 quarter, driven primarily by Samsung's J-series models.
Samsung continues to lead the 4G smartphone market, followed by Lenovo and Reliance Jio, IDC said.
"This year is expected to unfold many transitional phases in the mobile phone ecosystem as more vendors begin local assembling/manufacturing and an increasing trend for higher data consumption owing to affordable 4G devices and data plans," IDC India Senior Research Manager Navkendar Singh said.
Smartphone penetration is still at less than 30 per cent in the country, which makes it the one of the most attractive markets in the world, he added.
"While the new entrants continue to make the Indian mobile market more competitive, vendors differentiating themselves with value added services could be expected in this year," he said.
IDC said over 25 vendors are now manufacturing smartphones locally in India and more than two-thirds of the smartphones shipped in the first quarter of 2016 were assembled within the country.
---