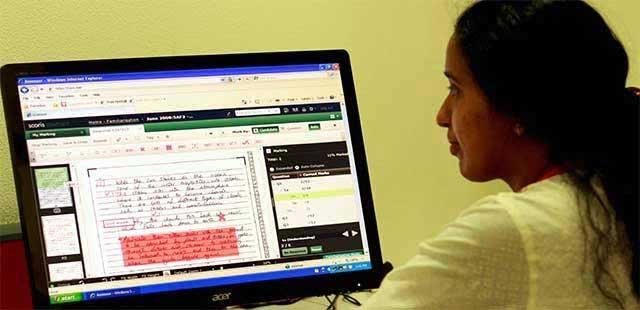 For every student who dreams about studying in Indian Institute of Technology (IIT) or Indian Institute of Management (IIM), there are many more who dream of going abroad to study. According to the Indian Students Mobility Research 2015 report by education research firm MM Advisory Services, the total number of Indian students who went to study abroad in 2014 was just over 300,000. Compared to 2013, that's a 10% increase in the number of Indian students who preferred a foreign degree.
And it is this growing tribe of students wanting to study abroad that Maheshwar Peri, founder and chairman of education technology firm Careers360 is looking to tap. The career portal has launched a new vertical called Study Abroad to cater to such students, with the hope of spinning it into a standalone platform in the long run.
"We are not targeting the top scorers. The ed-tech startup has been designed to help students who score 70% and yet have the ambition to do well in life. The top scorers already have many options including the IITs and IIMs of the world," says Peri. Careers360 (careers360.com) currently gets a traffic of 8.5 million visitors every month mainly comprising students who are not necessarily top scorers.
Operated by Pathfinder Publishing India Pvt Ltd, it plans to officially roll out the services in August-September this year.
The company is gearing up to attend education conference NAFSA which is scheduled to be held in Denver (USA) from May 29 to June 3, where it is expected to meet delegates from 200 foreign universities. "We plan to bring these universities to India," he adds.
US-based Binghamton University, Bradley University, California State Polytechnic University - Pomona, Cascadia Community College, Widener University, Delaware Law School are some of the universities which will attend the conference. According to the report by MM Advisory Services, of the total number of students who go abroad to study, about 11.5% go to the US. The top education destination for Indian students is Australia and New Zealand (together) followed by US and Canada.
The site currently has content on various topics such as 'Things to know before studying in Australia', 'US Student Visa: Busting myths', besides providing advice on how to apply through content such as 'How to write the best SOP for MBA', amongst others.
Study Abroad will be competing against offline firms such as Edwise Overseas Education Consultants, The Combine Company, Hotcourses India, amongst others, besides ed-tech firms such as Career Guide, an online on-demand startup where aspirants can get access to career guidance.
Even as most of the services provided by all the platforms remains almost the same, Peri says that compared to competition, which are essentially service providers, it has built its "entire business on the back of content". "It is a combination of solid line of content coupled with data and analytics which sets the site apart from the rest, be it an online ed-tech company or an offline one."
As for the business model, the new vertical is expected to earn revenue from advertising. Advertisers will be mostly foreign universities. Peri says that the vertical should start earning advertising dollars from December this year.
Established in 2009, Careers360 had raised funds from five angel investors including Ranjan Pai, venture capitalist Mahesh Murthy and education firm Career Launcher founder Satya Narayanan R in 2014. Earlier in January this year, the online education service provider sold around 10% stake to education assessment firm MeritTrac to raise an undisclosed amount.
Peri, Laxmi Peri and Naveen Goyal, all promoter directors, together own about 75% of the company while MeritTrac owns 10% stake and the rest is owned by other investors.
Last December it acquired two companies - a Delhi-based education start-up Entrancecorner.com, which prepares candidates for entrance tests and Mumbai-based online enrolment start-up NoPaperForms.
Pathfinder Publishing is aiming to clock a yearly revenue of Rs 100 crore by 2018, with an earnings before interest, taxes, depreciation and amortization (EBITDA) margin of 50%. "We will close the current financial year with a revenue of Rs 30 crore," says Peri.
As per VCCEdge, the data research platform of VCC, based on filings with Registrar of Companies (RoC) the company reported net profit of Rs 99 lakh on a turnover of Rs 8 crore in financial year 2013-14.
Industry observers call Peri's strategy a smart one, especially at a time when the number of students studying abroad is on the rise. "With a reduction in university funding, India has become an important country for foreign universities," says Narayanan Ramaswamy, head of education and skill development, KPMG in India, an audit firm. "In this case the company is covering various aspects of education with specialised services. Hence there is a chance of it doing well."
Like this report? Sign up for our daily newsletter to get our top reports.
---