Four lingerie e-tailers in India that have caught investors' attention
The online lingerie market has immense potential as it addresses the primary problems of lack of privacy and limited choice associated with offline lingerie sales. Various reports put the Indian lingerie market as a $3 billion opportunity, with only 1% of sales happening online. Meanwhile, the number of online shoppers in India is expected to touch 125 million by 2019-20, with women shoppers numbering 50 million. According to IDG Ventures, the online lingerie space could be a $1.5-2 billion opportunity by 2019-20. The last six years have seen a number of startups emerging in this sector, with a few raising funding from investors. Here is a list of funded firms in the space: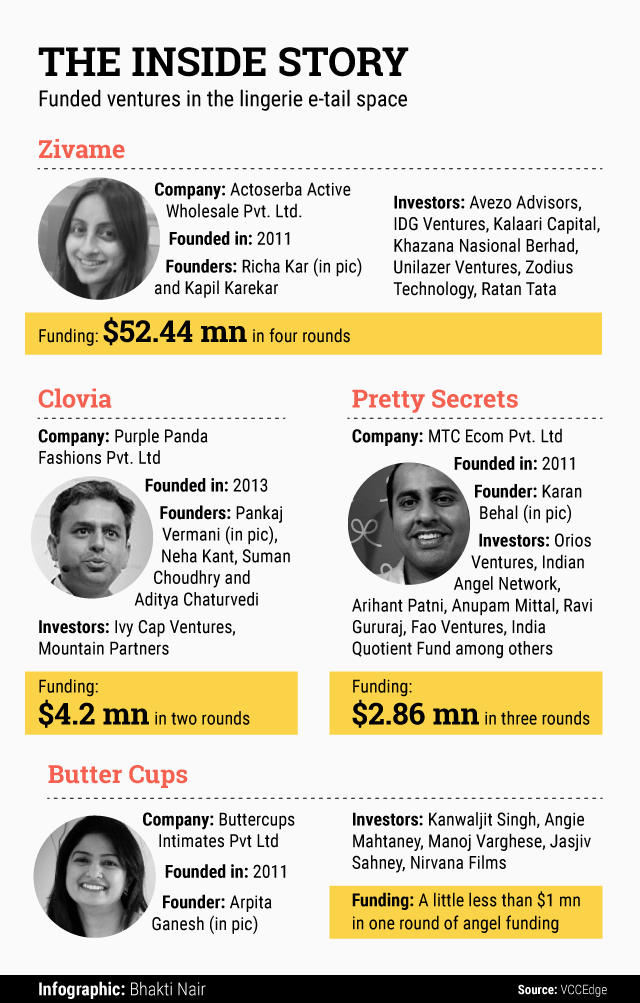 Like this report? Sign up for our daily newsletter to get our top reports.
Comment(s)