ClearTax raises $2 mn in pre-Series A funding from FF Angel, Sequoia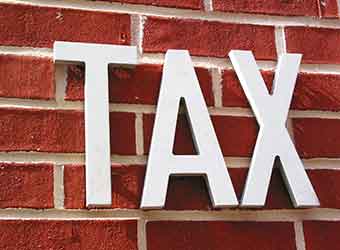 Income tax returns e-filing platform ClearTax, run by Defmacro Software Pvt. Ltd, has raised $2 million (around Rs 13.3 crore) in pre-Series A funding from PayPal co-founder Peter Thiel's Founders Fund Angel (FF Angel) and Sequoia Capital.
FF Angel and Sequoia have invested $1 million each in the Bangalore-based startup, the company said in a statement.
This marks FF Angel's debut investment in the Indian startup ecosystem.

ClearTax will use the funds to invest in new products.
This is the second round of fund-raising by ClearTax this year. Last month, it secured $1.3 million (around Rs 8.6 crore) in angel funding from Silicon Valley investors, including PayPal co-founder Max Levchin. Scott and Cyan Banister, serial investors in Uber, SpaceX, Postmates and Zappos; Neeraj Arora, business head at WhatsApp; Naval Ravikant, founder and CEO of Naval List; Ruchi Sanghvi, vice president at Dropbox; Sumon Sadhu, a Y Combinator alumnus and Ryan Petersen, founder and CEO of shipping startup Flexsport, had invested in that round.
FF Angel, operated by San Francisco-based Founders Fund, is an early stage investment vehicle and investments are focused in science and technology companies. The firm and its partners have been early backers of prominent companies such as SpaceX, Palantir, Facebook and Airbnb.

ClearTax provides e-tax filing services to individual consumers, small and medium sized enterprises (SMEs) and chartered accountants (CA). Earlier this month, it launched a mobile app through which users can file their tax returns. It was among the 47 startups selected for Y Combinator's 2014 summer batch and was the fourth Indian startup to be funded by the accelerator.
Other firms in the space include TaxSmile, TaxSpanner and HRBlock.
Like this report? Sign up for our daily newsletter to get our top reports.

---