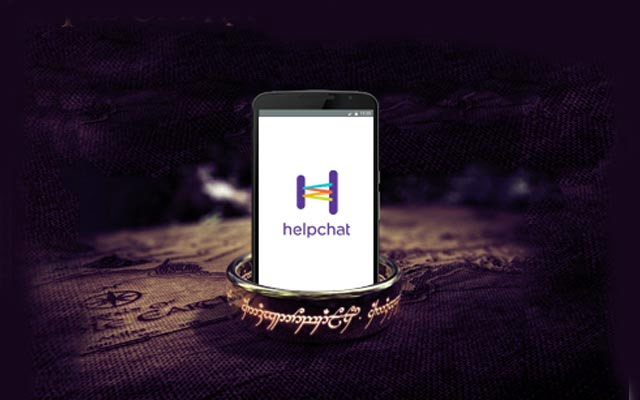 Personal assistant app Helpchat has closed its chat services and laid off most employees working in those operations, its founder and CEO said on Thursday, as the startup tweaked its business strategy for the second time in less than a year.
Ankur Singla said in a blog post that a lot of its users found chat a "cumbersome" way of doing things and that it had realised as far back as in September 2015 that using chat to provide personal assistance was a problem.
"The only problem with chat was that customers who tried it weren't coming back. So we tried harder, optimised first response times, average response times, our knowledge base, canned responses and built better dashboards for monitoring all of these (all the while scaling the backend for the chat volume)," he said. "That still didn't work."
The startup, operated by Coraza Technologies Pvt Ltd, previously pivoted in July 2015 when it rebranded from Akosha.com, an online customer feedback platform, to chat-based personal assistant Helpchat. A few months after the pivot, the company laid off 100 to 150 staffers.
Singla didn't specify the number of employees the company has let go in this round. A YourStory report, citing sources it didn't name, said about 150 employees have been fired.
Singla said the company will give three months' severance package to the employees being let go and that it will also help them find new jobs. "We have already roped in 12 startups and big companies for out-placing them into the right job profiles," he wrote in the post.
Singla also said that Helpchat has launched recharge services, bill payments, cabs, deals, news and journey cards in the past months and that it will introduce more offerings in the next three months.
The company was founded in 2010 by Singla, who was joined by Avinash Vankadaru (in operations) and Vishal Pal Chaudhary (in technology). It had last raised $16 million (Rs 100 crore) in Series B funding led by existing investor Sequoia Capital.
Like this report? Sign up for our daily newsletter to get our top reports.
---