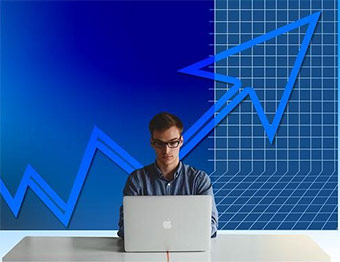 HT Media Ltd, the publisher of dailies Hindustan Times and Mint and related websites, on Thursday reported a 32% rise in revenue and a narrower loss for its digital business in the fourth quarter of the financial year 2015-16.
Consolidated revenue of the digital business for the January-March quarter rose to Rs 37.64 crore from Rs 28.60 crore a year earlier, the company said in a stock-exchange filing. Quarterly loss before tax and finance costs shrank to Rs 10.78 crore from Rs 14.02 crore a year earlier.
For the full year, the digital business posted a wider operating loss of Rs 64.08 crore in 2015-16 compared with Rs 55.33 crore the year before. Annual revenue climbed 35% to Rs 140.32 crore, driven by a 63% increase at HT Mobile, the company's mobile platform, and a 29% rise at job portal Shine.com.
"Our new businesses are doing well… Our digital business showed significant revenue growth and has reduced its losses," said Shobhana Bhartia, chairperson and editorial director, HT Media.
The company also said that it aims to improve profitability of the digital business by growing revenue "exponentially" in the near term.
Meanwhile, the media company's consolidated net profit for the fourth quarter fell 4.2% to Rs 37.62 crore from Rs 39.28 crore a year earlier. Full-year consolidated net profit fell 6.7% to Rs 167.8 crore. Fourth-quarter net sales rose 11% to Rs 624.6 crore while full-year sales grew 9.9% to Rs 2,478 crore.
Bhartia also said the company's Hindi-language business, which includes the daily Hindustan and several magazines, outperformed the market while growth returned to the English business during the fourth quarter.
For 2015-16, advertising revenue grew 7.5% to Rs 1,980 crore due primarily to an increase in ad volume. Circulation revenue rose 5.6% to Rs 300 crore.
Like this report? Sign up for our daily newsletter to get our top reports.
---