MobiKwik offers 'profit' to pique interest among wallet users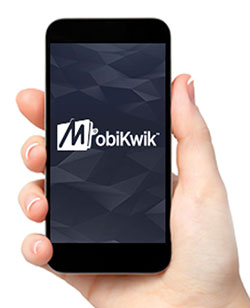 Digital wallet company MobiKwik, which last year missed the bus for a payments bank licence, has hurled a googly at its biggest rival Paytm by announcing an "annual profit" for its wallet users.
Gurgaon-based One MobiKwik Systems Pvt Ltd, which has about 30 million wallet users and expects to increase this to 70 million users by the end of 2017, has said it will offer 6% annual profit to customers who maintain a monthly balance of at least Rs 5,000 in their wallets. The so-called profit will be credited to users' MobiKwik accounts on a monthly basis.
This might look like an interest payment but MobiKwik is terming it a "profit" to avoid falling foul of the Reserve Bank of India's regulations.
The move comes days after Paytm, India's largest digital wallet company and which has in-principle approval to start a payments bank, said it will allow customers to earn higher interest than savings bank accounts through its payments bank.
Most banks in India offer 4% interest on savings accounts; private-sector lenders YES Bank and Kotak Mahindra Bank are among the handful that give up to 6% on deposits above a minimum threshold.
MobiKwik said that it is "poised to become a digital bank" and that it aims to cater to the financial needs of its wallet users with micro loans, profit on wallet balance and cashless transactions. "This is the first time in India that users can get higher profits than institutional savings on their mobile wallet balance," it said.
Paytm didn't respond to an email seeking comment for this article. Industry executives, however, are looking at MobiKwik's move as a reaction to Paytm's announcement on giving higher interest. "It seems a counter strategy to that," Jitendra Gupta, CEO at payment solutions and mobile wallet company Citrus Pay, told VCCircle.
Gupta also said that the 6% profit that MobiKwik is offering will not prompt people to switch their money from bank accounts to wallets. "Consumers' behaviour is not changing. They are not moving from one brand to another brand just for some extra bucks. It's more about product experience," he said.
MobiKwik's 6% profit should be seen more like cashback for users, Gupta said. Wallet companies are offering cashback of 10% to 15% in one go rather than setting a fixed percentage for the whole year. "Moreover, people would not like to park Rs 5,000 into their wallets. Wallets are not for people to park their money but it's more of a user experience and convenience in paying to merchants, and this is how wallets will be seen in the long term."
Where's the money
MobiKwik didn't specify in its statement where will it get the money from to offer the so-called profit to users. The company posted a net loss of Rs 41.5 crore on net sales of Rs 13.4 crore for the year ended 31 March 2015, according to VCCEdge, the data research platform of VCCircle, based on the company's filings to the Registrar of Companies.
The company has so far raised at least $80 million from investors. It last month raised $50 million in its Series C round led by Japan's GMO Payment Gateway and Taiwanese semiconductor company MediaTek. It secured $25 million in a Series B round in April last year and $5 million previously. Sequoia Capital, Tree Line Asia, Cisco Investments, American Express are among its other investors.
It is also not completely clear if MobiKwik's latest offering violates any regulations. According to Gupta, MobiKwik is walking a "very thin line" between interest and giving a profit because RBI guidelines do not allow prepaid wallets to give interest to users.
Also, all mobile wallet companies have to inform the regulator about new products in advance. MobiKwik didn't specify whether it informed the RBI about its new offering. Email queries sent to the RBI did not elicit any response till the time of filing this report.
Asked whether Citrus Pay might also come up with a similar offering, Gupta declined. "It is a grey area and we would like to stay away from it," he said.
Like this report? Sign up for our daily newsletter to get our top reports.
Comment(s)