Meet the 15 women entrepreneurs selected for Zone Startups' accelerator programme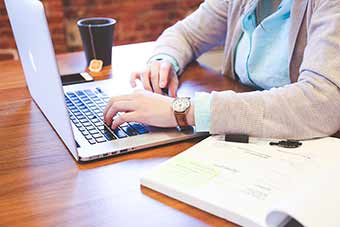 Mumbai-based technology startup accelerator Zone Startups India has selected 15 women entrepreneurs for its six-week accelerator programme titled, 'empoWer'. The 15 women entrepreneurs include a founder of an online religious services provider, an undergraduate student who co-founded a Braille ed-tech startup, a law graduate who has founded two tech companies and an artificial intelligence (AI) professional.
The program will comprise mentoring sessions, workshops, industry connects, case studies of successful women led startups, peer-to-peer, and investor connects. The top three performers will receive Rs 60 lakh at the end of the programme.
"With this programme, we aim to enable women entrepreneurs to build a strong peer network. More importantly, with this programme, we believe that we can create women leaders with great business skills," said Ajay Ramasubramaniam, director, Zone Startups India.

Launched in April 2016, the programme is aimed at women entrepreneurs in technology businesses and is backed by the department of science and technology, GIZ, Vodafone India, Google, Nishith Desai Associates, and SheCEO, a Toronto-based women entrepreneur support organisation.
Here are the 15 women selected for the empoWer programme: 1. Saumya Vardhan: A former consultant at management consultancy firms KPMG and EY, in 2013, she founded Shubhpuja.com, an online platform that offers customers Hindu religious services through qualified Vedic scholars and priests.
2.Saagarika Jagadeesh: An engineer with specialisation in telecommunications and an MBA from York University's Schulich School of Business in Canada, she started Primitus Technology in 2013, after working with the Canadian Work Association. The firm provides sales, marketing, call centre and customer support solutions to clients based in the US and the UK.

3. Smita Mishra: A computer science engineer, with about 15 years of work experience, Mishra is the founder and CEO of PoolWallet, a split payments platform where users pool their money and share expenses online in real time.
4. Vidya Jayaraman: A chemical engineer with seven years of work experience, she became a full-time education consultant and content creator in mathematics, physics and chemistry. In 2012, she founded Math Adventures, an initiative focused on making mathematics meaningful for students through the Math Masters series. The programme is currently run across 11 schools in Mumbai and Bangalore.
5. Mausumi Acharyya: Acharya is an expert imaging and AI professional and has a number of patents to her credit. She started Advenio TecnoSys, a company that develops AI and machine learning-based hardware neutral CADx plug-ins for clinical imaging.

6. Sanskriti Dawle: An undergraduate student of computer science, she co-founded Project Mudra, a Braille ed-tech startup, which creates non-visual apps, software and hardware. Its flagship product is 'Annie', a speech recognition app.
7. Kanika Jain: Jain led operations for the Delhi Hub of 91springboard earlier, following which she co-founded SquadRun, an on-demand distributed workforce platform for back-office operational work.
8. Renu Bisht: She has co-founded Vanity Cube, a mobile platform which allows users to book beauty services at their convenience.

9. Tarusha Mittal: A law graduate with certification from the Institute of Company Secretaries of India, she started Koonk Technologies in 2011 and is now the founder of Cloudrino, a go-to place for all cloud-related requirements.
10. Bhargavi Sridharan: With a decade of experience in corporate and project finance behind her, she founded FinMitra, a fin-tech company that provides financial advice and services.
11. Richa Singh: An IIT-Guwahati alumnus, in 2014 she started YourDost which provides mental health services online.

12. Sweta Joshi: She co-founded Algaari Retail Ventures, which offers innovative and cost effective sustainable technologies such as air purifiers.
13. Suhani Mohan: An Acumen India Fellow and recipient of India Africa Young Visionary award from the Indian external affairs ministry, she co-founded Saral Designs, a start-up providing women in India access to high quality affordable menstrual hygiene products.
14. Aditi Chadha: A recipient of the SheCEO award and with seven years of work experience in Silicon Valley, she is the founder of DAZL, a collection of luxe smart jewellery that delivers location based safety alerts to family and friends of the customers.

15. Nilima Achwal: She has founded iesha, a platform that delivers digital courses on sexual, reproductive, and gender education in India, accessible on tablets and on the desktop.
Like this report? Sign up for our daily newsletter to get our top reports.
---