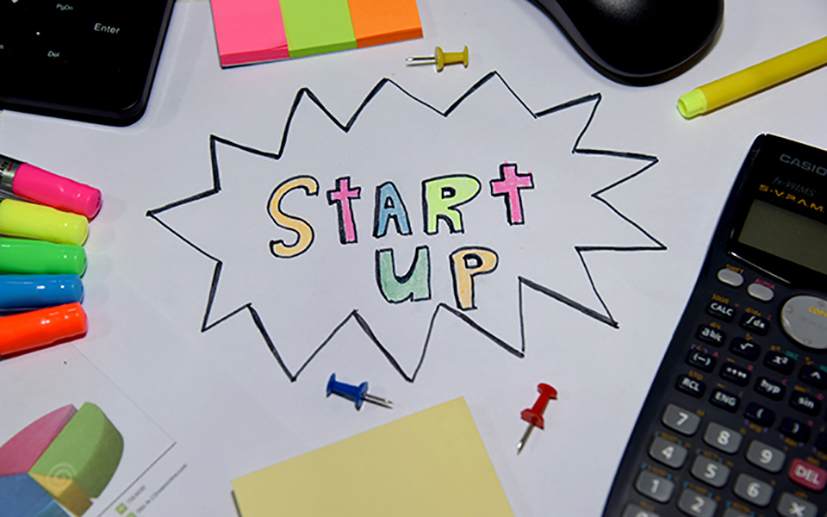 The Startup India Action Plan is one of the pet projects of Prime Minister Narendra Modi. But action at the central level must be complemented by states. So what are state governments doing to foster the entrepreneurship spirit?
Karnataka, Andhra Pradesh and Maharashtra have always had an edge when it comes to entrepreneurship given that their state capitals are recognised as hubs of industrial and financial activity. Bangalore, for instance, is the startup hub of the country while Gurgaon and Noida in the national capital region also boast a vibrant startup community. But the respective state governments had little role to play in their success.
The state governments are now waking up though, as they realise startups can be catalysts for economic change. While all the states have made the right noises, many of them are still working on policy initiatives. Only a few have a well-designed, comprehensive startup policy. Techcircle takes a look at how some of these states plan to lend a helping hand to startups: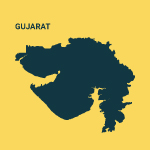 Gujarat: The Gujarat government aims to establish 50 incubators to help as many as 2,000 startups over the next five years. "Our aim is to attract an investment of Rs 7,000 crore through this policy," chief minister Anandiben Patel said recently while launching the state's first IT and electronics startup policy. The state has promised to allot 10 lakh sq ft of land and 50% capital investment assistance with a cap of Rs 50 lakh for the incubators. Incubators will be entitled to Rs 5 lakh each year as mentoring assistance and Rs 1 crore to procure software. Startups and incubators will also get 100% reimbursement of stamp duties and registration fees. Startups will get an interest subsidy of 9% each year within the limit of Rs 2 lakh and marketing assistance of Rs 1 lakh. Other incentives include a corpus of Rs 1 lakh for product development and lease rental subsidy of Rs 15 per square feet each month. The government will also give Rs 2 lakh for domestic patent and Rs 5 lakh for international patent registration.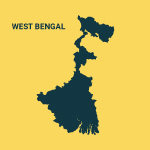 West Bengal: The state has a website, startupbengal.in, for all stakeholders in the startup ecosystem. It came out with a startup policy early this year, defining various incentives and procedures effective from 2016 through 2021. The state promises to set up incubators and an Entrepreneurship Development Centre Network (EDCN) in association with educational institutions and universities. The state government will facilitate creation of a network of kickstarter funds for monthly sustenance or early-stage funding to startups and will reimburse the cost of patent application.
The state has a venture capital fund, in which around 20% of the capital is earmarked for startups. Investment banks facilitating investments by venture capital and private equity funds in West Bengal-based startups will get a special fiscal incentive of 1% of the invested amount. The government has also promised a special fiscal incentive to incubators, amounting to 2% of the investment received.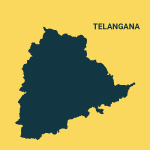 Telangana: The youngest state of the country is striving to become a startup haven. The Telangana government will hold an event in August, similar to Prime Minister Modi's Startup India programme in January this year. The state's T-hub, a technology incubation centre, houses 800 startups and may set up an outpost in Silicon Valley soon. A second and a third phase of the T-Hub are also planned. The government plans to develop a million square feet of workspace for startups over the next five years. It also plans to bring on board 20 global accelerators and incubators to build plug-and-play workspaces in the public-private partnership mode. Altogether, it plans to support around 5,000 startups, including 1,000 tech startups, 400 clean-tech ventures and 300 electronics startups. The state has an academy for entrepreneurial training and a Rs 2,000 crore innovation fund for startups. There is a separate provision of Rs 250 crore for seed funding. Startups, with annual turnover of up to Rs 50 lakh, and incubated with government support, will be reimbursed service tax.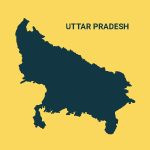 Uttar Pradesh: To attract startups and entrepreneurs, the Uttar Pradesh government has set up an incubator named 'IT UPVAN'. Since a majority of the state's population is in rural areas, it has set up rural incubators and training centres, known as E-skill Entrepreneurship Training Units. The government is creating an initial corpus (seed fund) of Rs 100 crore to promote incubators and mobilise startups. According to the 'Incubators-Fund of Funds-Startup Entrepreneurs' model adopted by the state, the government will give funds to incubators and venture capitalists to invest in startups. The startup policy divides the state in three tiers; tier I includes Noida and Greater Noida, tier II includes Lucknow, Agra, Kanpur, and other cities with a population of over 2 million, and tier III includes cities with less than 2 million population.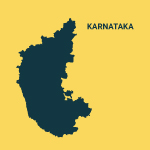 Karnataka: The state government seeks to make incubators a part of selected colleges. It has also set up a Karnataka Startup cell. Under the state government's rules, a startup should be technology-based, registered in Karnataka and should employ 50% of its total qualified workforce in Karnataka. The startup must not have been registered for more than four years and seven years in the case of biotechnology companies. The startups in government-supported incubators with annual turnover less than Rs 50 lakh for the first three years will be eligible for reimbursement of service tax, value-added tax and central sales tax. The state also reimburses 30% of the cost incurred on international marketing. Besides, it has the Karnataka Information Technology Fund to support startups and it has said that it will match the funds raised by the incubators from the central government.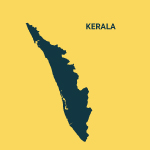 Kerala: It was in Kerala that India's first telecom incubator, Startup Village, was set up in 2012. The state government's startup policy—Kerala IT Mission—was announced in 2014. As per the policy, 1% of the state's annual budget will go to 'youth entrepreneurship activities' till 2019. While encouraging banks and financial institutions to lend to startups, the state government has said it may participate in approved venture capital funds. Moreover, the state will match the central government's funding to incubators.
Tamil Nadu, Andhra Pradesh, Rajasthan: Several other states are reworking their existing startup policies. Tax sops, concessions in labour regulations and promise of a single-window clearance to startups are the mainstay of these programmes. Some states have set up venture capital funds and incubation centres. The Tamil Nadu government recently signed an agreement with IT industry body Nasscom to set up the first startup warehouse in the state to house up to 50 startups. In Andhra Pradesh, a single-window clearance unit is being set up to grant approvals and another for tax and registration. The state has a Rs 100 crore Initial Innovation Fund for entrepreneurs. It is also setting up a joint incubation centre and smart city innovation hub in the coastal city of Kakinada in association with Chinese firm ZTESoft. Rajasthan aims to help incubate at least 2,000 technology startups. The incubation centre of RIICO at Jaipur called, 'Start-up Oasis' is the focal point of its startup policy.
Like this report? Sign up for our daily newsletter to get our top reports.
---