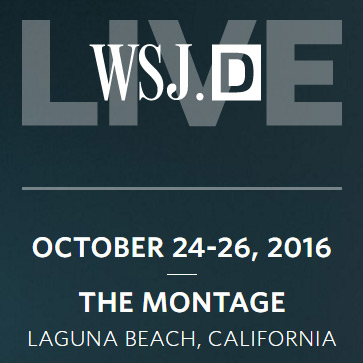 Entrepreneurs with startup ideas that can work across global markets have two more weeks to apply for the 2016 WSJDLive Global Startup Showcase, a direct hotline to reach out to renowned global investors and entrepreneurs. Applications will be accepted until Friday, 1 July 2016. Five startups from India have so far entered the race to present their ideas to top corporate leaders and investors at WSJDLive, which is in its third year now. The conference will be held on 24-26 October at Laguna Beach, California.
The conference will bring together global CEOs, enterprising entrepreneurs and top investors to explore the most exciting tech opportunities emerging around the world.
Online student magazine Stumagz, job portal and career advisory website My Jobs Hunt, video-medicine consultation platform Doctor Insta, education technology startup Callido Learning, and a concept-stage artificial intelligence and augmented reality product startup Cerebrum are the entries from India.
Last year, all six Indian startups that were vying for a semi-finalist spot failed to make the cut. Stockal, a media- and sentiment-based search engine for stocks; community-driven comparison portal for e-commerce websites Cxex; data search and visualisation startup How India Lives; travel tech startup Guiddoo; green aerospace solution provider MultiFun Co; and online pro-parent community Parentune were the six Indian ventures in the fray last year.
Submissions are open to any independent startup company launching a product or service between 1 January 2016 and 31 May 2017. The competition is open only for startups that have raised less than $5 million in funding. Preference will be given to undiscovered startups whose work has a clear global application.
This year, seven finalists selected by The Wall Street Journal's senior editors will have the opportunity to attend WSJDLive and present their companies to a panel of judges and an audience of Fortune 500 CEOs, entrepreneurs and investors from around the world. One entrepreneur, selected by audience vote, will be featured in the WSJDLive special report published globally by The Wall Street Journal on 27 October 2016.
Speakers at this year's WSJDLive include Microsoft CEO Satya Nadella, Facebook COO Sheryl Sandberg and chief product officer Chris Cox, AT&T chairman Randall Stephenson, YouTube CEO Susan Wojcicki, Breyer Capital founder and CEO Jim Breyer, GE vice chair Beth Comstock, NVIDIA co-founder and CEO Jen-Hsun Huang and NASA deputy administrator Dava J. Newman.
About 250 startups from 26 countries competed at the event last year with 60% of them from outside the US. Last year's judges included Rupert Murdoch, executive chairman of News Corp and 21st Century Fox; will.i.am, founder and CEO of i.am+; Mark Cuban, entrepreneur, investor and owner of Dallas Mavericks; and Theresia Gouw, co-founder and managing partner, Aspect Ventures.
Like this report? Sign up for our daily newsletter to get our top reports.
---