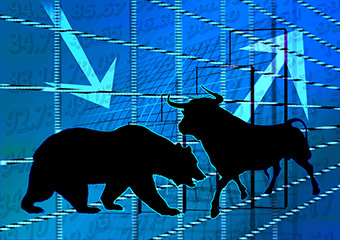 San Francisco-based cloud communications firm Twilio's shares soared 92% on the first day of trading on the New York Stock Exchange, giving hope to technology companies as their valuations have taken a beating in recent months while in India, cab-hailing firm Uber continues its fight with the Karnataka government to get an operator's licence. Here's a quick round-up of the startup and technology stories of the day.
Twilio's IPO gives hope to bearish US IPO market
San Francisco-based cloud communications firm Twilio raised $150 million by selling 10 million shares at its initial public offer (IPO) which was priced at $15. The firm's shares soared 92% on the first day of trading on the New York Stock Exchange to close at $28.79, The Wall Street Journal reported. This gives hope to technology companies as their valuation has taken a beating in recent months with fund raising slowing down. Furthermore, the US IPO is seeing a slowdown, it reported. However, even if the firm trades in the positive, few expect it to be a catalyst for a rush of tech IPOs in what has been the slowest year for US-listed tech IPOs—and IPOs in general—since 2009.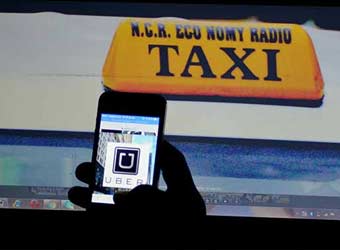 Uber continues its fight with Karnataka government over licence
The Karnakata government is yet to issue an operating permit to cab-hailing firm Uber as on Thursday it directed the company to another regional transport office (RTO) for inspection of its cabs. This happened on the same day that the state government granted Ola a licence to operate 100 of its taxis. Uber said in a statement that it had submitted a list of 140 vehicles for inspection to the Koramangala RTO. H. G. Kumar, additional commissioner for transport, and secretary, state transport authority, told Mint that the panic buttons in Uber's vehicles were not functional and hence were rejected. Uber claims these allegations as false. The firm has even questioned the competence of the state government in formulating the notification for on-demand rules.
Microsoft partners with TCS for startup mentorship
Microsoft Accelerator and Tata Consultancy Service's Co-Innovation Network (COIN) have partnered to mentor Indian startups and bring their products to the market, The Economic Times reported. With this, startups can access the networks and customer relationships of TCS and Microsoft as well as investors and academia. TCS' COIN is not a venture fund that will invest in the startups but a network that is part of the firm's innovation labs that establishes tie-ups with venture capital firms and university research labs.
YouTube introduces live streaming on mobile
Video-sharing website YouTube has launched live streaming for mobile devices. The feature will be built into the app. This makes YouTube a late entrant into the live streaming market, after Meerkat, Twitter's Periscope and Facebook's live streaming. Tumblr, too, recently announced its live video service . YouTube launched its feature with US-based online news show, The Young Turks, India's AIB, Platica Polinesia, London-based vloggers Saccone Jolys, and American entertainer Alex Wassabi.
Facebook brings emojis to VR on Gear video app
Facebook owned virtual reality (VR) firm Oculus has rolled out a new feature that will enable users to see and leave the social network's five emoji reactions on 360 Videos within Gear VR's video app, according to TechCrunch.
While these five emojis – labelled as Reactions -- started as a risky attempt at tampering with Facebook's iconic Like button, they are now a popular way to convey emotion. This rollout is another sign of Facebook slowly bringing to VR features that are mainstays in the Facebook ecosystem. Oculus will roll out Reactions to 360 Photos in the coming weeks.
Cloud security firm Parablu raises seed funding from Kalaari Capital
Parablu Inc, a cloud security startup, has secured Rs 3.4 crore (around $500,600) from Kalaari Capital. The investment is from Kalaari Capital's seed and incubation programme, Kstart, which was established in February 2016. This marks KStart's fourth investment in startups since its inception, The Economic Times reported. Parablu offers cloud security services to enterprises to enable them to securely store business assets on the cloud. Set up in 2015, it has registered offices in California and Bangalore. Parablu was founded by Anand Prahlad, former managing director and head of McAfee's R&D centre in India, and Ananda Rao Ladi, a former Mindtree executive.
Like this report? Sign up for our daily newsletter to get our top reports.
---