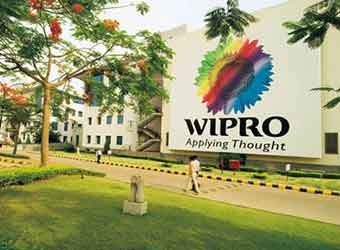 Israel-based venture capital firm TLV Partners has secured an undisclosed amount of funding from software services firm Wipro.
With a corpus of about $115 million, TLV Partners will offer Wipro access to early-stage firms in cyber security, enterprise software and the Internet of Things, The Economic Times reported. Wipro Ventures has a corpus of $100 million that it has set aside for startup investments and so far, it has invested $15-20 million in seven firms, including early stage companies such as Big Data startup for enterprises Talena, artificial intelligence (AI) startup Vicarious and IoT platform Altizon.
Govin Capital ties up with Seed Infotech for startup investments in healthcare
Singapore-based Govin Capital has partnered with Pune-based Seed Infotech to launch a startup accelerator in the city where the venture capital firm will invest in biomedical and digital healthcare startups. It will invest between Rs 1 crore and Rs 10 crore and will take a 20% stake in startups. Govin Capital has also invested in two healthcare companies—Palash IVF Solutions and CellBeans Healthcare, The Economic Times reported. The VC firm will also set up a training and innovation centre on entrepreneurship called the International Centre for Entrepreneurship through its sister concern, Govind Academy. Govin Capital has funded over 10 startups in India so far.
Flipkart brings Chinese sellers to its platform for better pricing
E-commerce major Flipkart has partnered with Chinese bulk sellers to offer cheaper and more wide ranging products on its platform, The Times of India reported. Chinese sellers will offer products in categories such as electronics, apparel and household items. The e-commerce major started the initiative five to six months ago and is currently running it on a pilot basis. It will scale the program if it succeeds.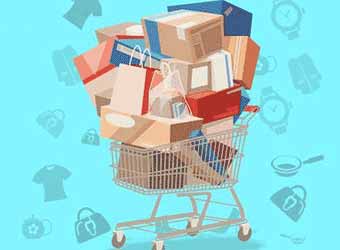 ShopClues expects GMV rate to double to $3 billion
Gurgaon-based online marketplace ShopClues said it expects to achieve an annualised gross merchandise volume (GMV) rate of $3 billion (about Rs 20,000 crore) at the end of FY2016-17. In FY2015-16, the firm registered $1.2 billion worth of GMV sales, The Economic Times reported. The firm expects its fashion category, which it recently started, to help it achieve the GMV target. Shopclues Chief business officer Radhika Ghai Aggarwal said the firm has already added 60,000 sellers in the fashion category and this will increase to 1,50,000 by the end of the year.
Like this report? Sign up for our daily newsletter to get our top reports.
---