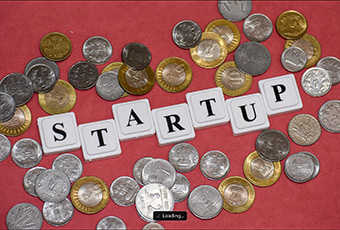 Every year nearly two lakh students compete for barely 4,000 seats at the premier Indian Institutes of Management; in other words, 50 candidates for each seat. That statistic highlights the challenges in India's higher education system. It also indicates the opportunities that a lot of ed-tech startups are tapping into by providing online courses designed to help professionals upgrade their skills.
Media industry veteran Ronnie Screwvala's UpGrad is one such ed-tech startup. Started in January 2015, UpGrad targets working professionals with online courses in entrepreneurship, digital marketing, data analytics and product management.
The startup, run by U Education Management Pvt Ltd, plans to launch seven to eight programmes by the end of this year and take the number to 15 next year, says co-founder Mayank Kumar. He adds that UpGrad plans to launch programmes in sales, branding, marketing, design thinking and UI-UX, short for user interface and user experience, in 2017.
The company may also look at establishing an offline presence but isn't looking to raise funding as it has so far spent only 40% of the Rs 100 crore that its founders, who include Ravijot Chugh and Phalgun Kompalli, had previously promised to invest.
The startup has finished its first 15-week programme in entrepreneurship and started the second batch. It also recently closed the application process for its data analytics course, for which it received more than 2,000 applications and enrolled about 200 students after a selection test.
While UpGrad has made a steady start, it won't find it easy to succeed in a highly competitive market. Over the past few years several universities and educational institutes have started offering distance education programmes as also part-time courses similar to what UpGrad offers. And then there are companies that provide massive open online courses (MOOC) such as the US-based Udacity and Coursera.
Pricing is another issue. UpGrad's entrepreneurship programme costs Rs 50,000 and the nine-month data analytics course Rs 2 lakh. In comparison, many MOOC programmes are free while IIM Calcutta's one-year programme on data analytics that includes eight days of campus visits costs Rs 2 lakh.
"I think there is only a small section of the market which is open to such pricing and such courses. It is not a broad market," says entrepreneur-turned-angel investor Ajeet Khurana.
Khurana says UpGrad has done a good job in establishing itself as a training institute for entrepreneurs. "However, it seems to be digressing into unrelated areas where there are established large competitors which would make it a generic play with no distinctive advantage," he adds.
Dheeraj Jain, partner at Redcliffe Capital and an angel investor, feels UpGrad has seen success with its early batches but it is too early to predict the future. "UpGrad's offerings cater to a growing market of specialised higher education and they combined it with building a community with an offline experience. Therefore, it's a unique product. But it's too early to say if they will succeed," he says.
The startup is aware of the challenges. Screwvala feels UpGrad's differentiator lies in the overall package it offers in terms of content, pedagogy presentation and technology.
Kumar says UpGrad has an edge in that its courses are more practical and that it works closely with the industry thought leaders. "We have faculty members who were teaching at IIMs and IITs who have helped us in designing the academic pedagogy framework. We are also getting active practitioners of a subject to teach," he says. Also, the startup has taken on board about 40 entrepreneurs including Ola co-founder Bhavish Aggarwal to Oyo Rooms founder Ritesh Agarwal to develop case studies that students can go through as part of the entrepreneurship programme.
Screwvala, however, admits a lot of work has to be done to establish credibility. "We know it is going to be a very strong learning curve," he says. "But we are in it for the long run."
Like this report? Sign up for our daily newsletter to get our top reports.
---