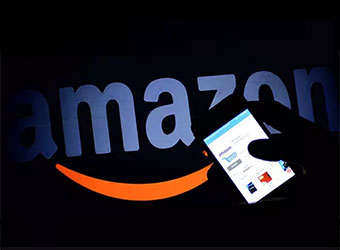 Celebrity promoters, farcical valuations, endless chase of customers with no sign of profits in sight, imminent fund crunch and questions over growth have kept the Indian ecommerce industry in news for a while. Competition from global giants such as Amazon and Alibaba has triggered debate on whether homegrown companies such as Flipkart and Snapdeal will be able to stick it out for long or will be gobbled up.
It is, however, for the first time that the founder of a leading e-commerce company has spoken on the issue and said the industry is ready for consolidation and the final battle for victory will be fought between Amazon and Alibaba.
Vijay Shekhar Sharma, founder of mobile payment and online marketplace Paytm, has said that in the next six to nine months, the key contenders of the Indian ecommerce will be decided and one of them will be Amazon with its deep resources. According to a report by The Economic Times, Sharma said that the only one who can fight the US ecommerce giant is Alibaba.
To be sure, Sharma didn't speak of companies such as Flipkart and Snapdeal getting acquired by either Amazon or Alibaba but many industry observers have said that that will be the logical step for local players.
According to Ashish Jhalani, head, Etailing India, an e-commerce research platform, competition is getting tougher for homegrown players. "Amazon's years of experience, proven technology and processes allow it to quickly scale its operations whichever market it enters. Alibaba and Rakuten are also looking to enter India, competition will only intensify for home-grown players," he said.
Flipkart stands strong today but Amazon India is close at its heels. In May, Amazon India managing director Amit Agarwal told The Economic Times that the company's shipment in India grew three to four times in the past one year. Earlier, citing data from an unnamed logistics company that services online retailers, the newspaper had reported that the market share of Flipkart and Snapdeal fell to 37% and 15% from 43% and 19%, respectively while Amazon's market share grew 21%-24% from 14% a year ago.
"Amazon is picking up momentum steadily and in the next 12 months, it could become the number one player in the Indian market," said Arvind Singhal, chairman and managing director of Technopak, the research and consultancy firm focussing on retail, consumer products and e-commerce. Singhal argues that once Amazon claims the leadership in the market, it will prompt Alibaba to begin its journey in India by acquiring one of the home-grown players.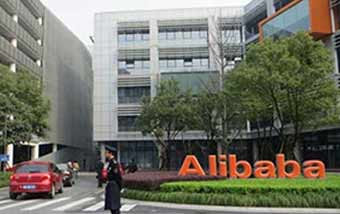 "Alibaba is likely to make its presence felt in the Indian market with an acquisition. Flipkart and Snapdeal are the most likely targets. The challenge lies in agreeing upon their valuations," he said adding that it will be logical for Alibaba to acquire Snapdeal in which it already has a stake. Alibaba's growing ambition about the Indian market is evident from the two large bets it has already placed. It is the largest investor in Paytm and has a significant stake in Snapdeal.
According to Jhalani, the competition will get tougher for the home-grown firms when Alibaba and Rakuten enter the market. "Amazon has managed to capture a sizeable share in most markets except for one. Its years of experience, proven technology and processes allow it to quickly scale its operations whichever market it enters. In India, it also realised the need for adopting localization and is now one of the leaders," he said.
Rakuten an R&D centre in Bangalore two years ago and has articulated its intent to expand in the market.
Singhal and Jhalani say the Indian market is poised for consolidation and it may turn out to be a good or a bad development for the local players depending on the way their investors and promoters look at it.
Competition from global players, who are also potential acquirers, is not the only challenge for Indian ecommerce players. According to Singhal, one has to watch for the ecommerce plans of big industrial groups such as Tatas, Reliance and Birla, too. For instance, Tata is planning an ecommerce market place under the name Unistore and Reliance is planning to launch one on its 4G Jio platform. "We can only wait and watch the nature of these ventures, we are not sure if they are going to be marketplaces or merchandize channels or omni-channels to sell their own products," he said.
Also, there is a rethink on the potential of the market. Some including Jhalani argue Indian ecommerce market could grow to $120 billion by 2020 and can eventually surpass the US and China provided challenges in terms of telecommunication and logistics infrastructure are resolved. Singhal is of the opinion that some of the Indian players are dreaming unrealistic numbers. In terms of GDP, IMF ranked India 9th at $2 trillion while US and China, at $17.4 trillion and $10.4 trillion, respectively, are the largest economies. Besides the size of the markets and their potential to grow, another factor that will dictate the changes in the ecommerce industry is the strategies of individual players. According to him, Amazon is working on a 10-year plan to steadily establish its leadership in the Indian market. And Chinese are, anyway, known to work on long-term strategies. If not on other counts, Indian companies are likely to lose out to these players only because of their short-term vision for their businesses.
Like this report? Sign up for our daily newsletter to get our top reports.
---