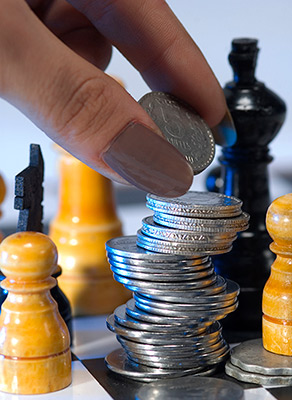 Pune-based enterprise workflow collaboration (EWC) firm WorkApps has raised $1 million from seed stage investment firm SRI Capital.
The WorkApps product will be rolled out in the US, Europe and Asia-Pacific later this year, it said in a statement.
"We foresee the next big wave for Indian start-ups in the enterprise collaboration market globally. With over two years of product testing, I am excited about the potential of WorkApps to be a pioneer in EWC category," said Sashi Reddi, managing partner at SRI Capital.
The core management team at WorkApps includes Rudrajeet Desai, MVS Murthy and Shankar Borate.
Desai is a first-generation entrepreneur in the consumer internet and mobile industry space. Murthy was earlier a BFSI professional and has worked with ICICI Bank, Edelweiss and Tata AIG. Borate has worked with in companies such as Adobe, Symantec, Intuit, Siemens and GE.
"In our hybrid product and consulting model, enterprise doesn't need to pay hourly development fee and yet get a lot of flexibility for customisation and integration into their own systems," Murthy said.
SRI Capital is a seed stage investor focused on software, data, analytics and services. It has invested in over 20 companies in enterprise software as a service (SaaS), SME and consumer SaaS sectors in India and the US, including OTT content provider YuppTV and analytics startup NumberMall.
In a similar space, SirionLabs Pvt. Ltd, an enterprise SaaS provider that helps companies manage services contracts, recently raised $12.25 million (Rs 82 crore) in a Series B round led by existing venture capital investor Sequoia Capital.
Like this report? Sign up for our daily newsletter to get our top reports.
---