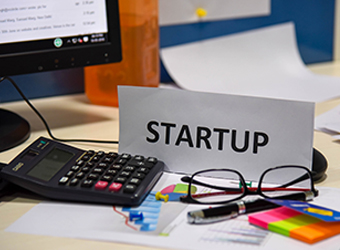 Four startups from the first batch of EduGild, an education-technology startup accelerator run by Maharashtra Institute of Technology, are all set to hit the wider market as they graduate out of the programme.
Launched in June 2015, EduGild provides mentoring and guidance to ed-tech startups regarding starting a company, helps them with pitching to venture capitalists, business management, customer acquisition, marketing and assists in scaling up business.
"We essentially look at technology companies that have a play in education such as startups working on solutions like adaptive learning, learning analytics, student housing, student loans, gamification, augmented reality, and cognitive skill developments in children studying in grade 10 or below," said Rishi Kapal, CEO of EduGild. "We look at the global trends and then we try to identify startups that match those trends, so that we can help them move beyond India."
It's a 16-week long in-residence (not compulsory) mentorship programme based at the institute's campus in Pune. Kapal said the programme received over 300 applications from which four unique ideas were selected for the first batch.
The startups will receive seed funding worth Rs 15 lakh in return for a minority stake (less than 10%). The Pune-based organisation, which runs 75 higher education institutes in Maharashtra, also assigns a 'venture partner' (seasoned entrepreneurs or heads of corporate companies) to each startup who will mentor them for a sweat equity of up to 1%. The venture partner may also make an investment in the startup.
Here are the four startups graduating from the accelerator programme:
Simulanis: The startup offers a number of products that use 3D gaming, augmented reality (AR), and blended e-learning-based tools for engineering learning. Its flagship AR app SARAL, currently available on Android, converts 2D images on paper into 3D models. Another product titled PROTOCOL is a suite of interactive and gamified learning platforms which take the learner through a series of standard operating procedures and address the operator-training issues faced by industries. With its blended e-learning suite of courses, it blends AR-assisted instructional content, virtual reality-enabled 3D interactive learning platform, virtual instructor-led video-based content aided with 3D animations, content-rich presentations with voice-overs, and interactive flash content with quizzes and tests.
Classboat: Pune-based Classboat is a marketplace that collaborates with educators and instructors to offer a variety of classes in an easy-to-navigate space. It helps educators with student acquisition. For learners, it's a one-point destination to acquire new skills such as language, cookery skills or even martial arts. It provides a navigation platform where learners can find suitable classes happening around them, based on their interests.
Gradopedia: Based in Mumbai, Gradopedia is a career intelligence platform which maps graduates to career profiles and helps them evaluate where they stand. It helps graduates to explore and map the right career profiles, track profile fitment, and offers them customised recommendations for courses to become more employable. It provides graduates a unified score for each profile, which allows them to identify their improvement areas and helps them get placed.
On the other hand, it offers recruiters the convenience of short listing based on actual projects, reduce hiring time due to subjective evaluation and bring down hiring cost. Recruiters can align their hiring to a range of score and streamline their applications, dropping screening and interview time.
Instafeez: This Bangalore-based startup provides unified payments, communication, commerce and learning aggregation solution by aggregating all the stakeholders onto a single platform. The company claims the solution offers a unified payment system with nine online and offline payment options, integrated reconciliation and quicker settlement, real-time dash board reports and custom reporting, peer-to-peer transfer, analytics and settlement reports and on-boarding process completion within a week.
Like this report? Sign up for our daily newsletter to get our top reports.
---