Many startups in India have one or more founders who studied at one of the prestigious Indian Institutes of Technology after clearing an entrance exam that only three in 100 managed to pass in 2016. Some of them may now be realising there are tougher tests in life.
Consider this: In 2016, 12.07 lakh candidates applied for the Joint Entrance Examination for admissions to the IITs and other top engineering colleges. Only 36,566 applicants cleared the test.
Now consider this: Only 2% of the 728 startups that applied for tax benefits under the government's Startup India initiative were found eligible for the incentives, according to information provided by commerce minister Nirmala Sitharaman in the Rajya Sabha on Wednesday.
Eventually, only one startup made the cut.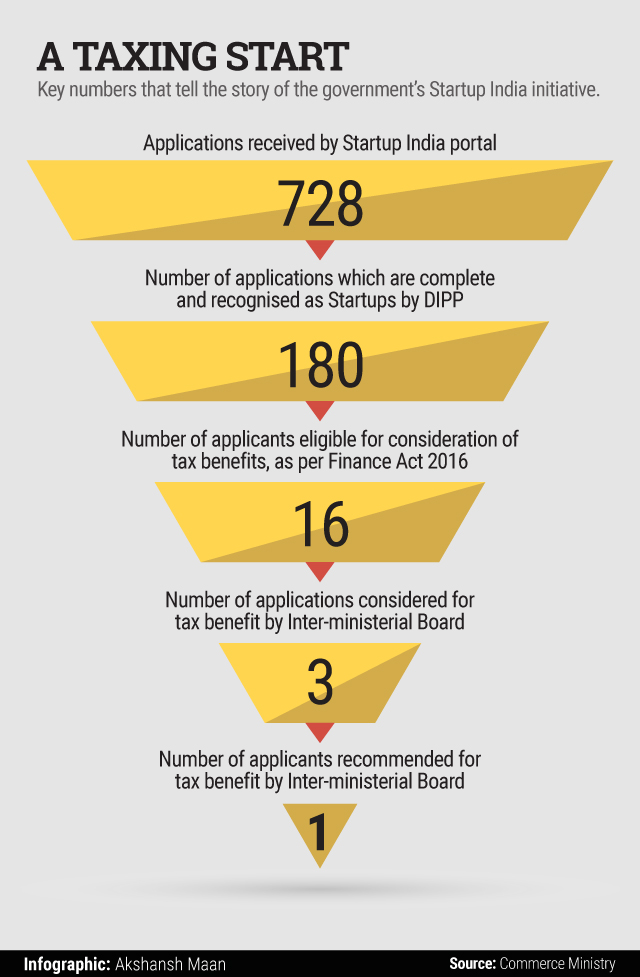 The Startup India initiative was first announced last year with an aim to encourage startups in the country. But it was only in January that Prime Minister Narendra Modi outlined some quantifiable measures as part of the programme. Not all measures, however, appeared to be very useful or in sync with reality (click here for more on that)
Considering the statistics unveiled on Wednesday, the government may have to do a bit more to make life easier for entrepreneurs.
Like this report? Sign up for our daily newsletter to get our top reports.
---