Byju's set to raise $50 mn for international expansion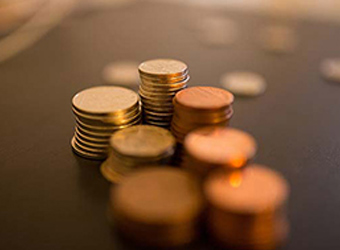 Ed-tech company Think & Learn Pvt Ltd announced on July 24 that it is set to raise $50 million that will be used for inorganic growth through global acquisition and international expansion of its online test preparation platform Byju's Learning App.
While the company did not disclose the sources it is raising funds from, VCCircle on July 23 had reported citing a person directly involved with the deal, that four investors - other than those currently invested in the company - have evinced interest in funding its expansion plans.
Byju's had raised $75 million in March this year from venture capital firm Sequoia and Belgium-based Sofina. In the statement issued on Sunday, the company said it plans to expand its presence into the US, the UK and the commonwealth countries. It further said that Byju's Learning App for K12 students has already become profitable in India with 200,000 paid subscribers. It said it had clocked Rs 30 crore in revenues in June.
"We are seeing strong inbound interest from multiple investors over the last few months... We are keen to bring in partners who will catalyse the next stage for us," said founder and CEO Byju Raveendran in the statement.
VCCircle, had on July 23 reported, that Byju was close to raising anywhere between $25 million and $50 million in fresh funds to fuel its international expansion. "The company has interests from four new investors, including World Bank's International Finance Corporation (IFC) but it is yet to decide whom to take money from," a person directly involved in the deal talks had told VCCircle.
After seeing strong growth in the domestic online tuition market, Byju's is building a new tech-enabled educational product targeting school-going students in English speaking countries such as the US and the UK and Commonwealth countries such as Australia and South Africa. "The company is looking for investors who can aid in its growth in these markets and IFC can be one of them. The deal will be finalised in two weeks and money - that will be anywhere between $25 million and $50 million - will be in the bank in three weeks. The company usually completes a round fast," the person said. Some of the existing investors including Sofina, Sequoia and Lightspeed Ventures may also participate in the upcoming round, he said.
He did not disclose the names of other potential new investors but said some of them have not yet made any venture capital investments in the country.
Meanwhile, IFC said it proposed to invest up $15 million in Byju's to finance its education services offering, technology development and potential inorganic expansion. According to the 'summary of investment information' that IFC put out on its site, the proposal has been put forward for the consideration of IFC board of directors at a meeting on August 5. IFC as well as the person cited above said this does not mean a deal between the both is certain. "For IFC, it is mandatory to put out details of the investments it proposes to do. It is not the final outcome," the person said.
Byju's stands out in a constrained funding environment by doing back-to-back fundraising totalling $100-125 million. VCCircle earlier this month reported that Aarin Capital, the early investor in Byju's, part-exited with huge gains. VCCircle first reported that Lightspeed Ventures picked a stake in the company. It has turned out that Lightspeed bought most of Aarin's stake in secondary sale.
Founded in 2011, Bangalore-based Byju's offers mobile-based digital K-12 and test prep education services across India and some parts of the Middle East. The company, which started off with tuition classes across Bangalore, recently embarked on the digital expansion. Its  K-12 education product 'The Learning App' has seen downloads in excess of 4.5 million in less than 10 months since launch, and more than 43% of its paid users are located outside India's top-10 cities, according to the IFC note. "The Indian market is estimated to be the largest globally for K-12 education with more than 250 million new enrollments per year. However, good quality teachers are in short supply with access usually limited to metros and other tier 1 cities," it added.
This has apparently provided huge opportunity for Byju's. "The company sees 2.5 times growth in India with monthly revenues worth around Rs 30 crore. Growing at this rate, it would not need external funding for India business," the person said.
Like this report? Sign up for our daily newsletter to get our top reports.
---