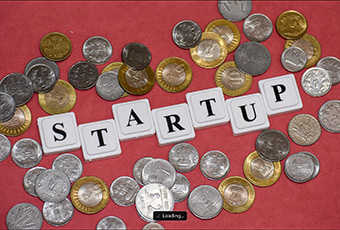 As part of a slew of initiatives to give a leg-up to the startup ecosystem in the state, the Karnataka government will mobilise up to Rs 2,000 crore ($333 million) by 2020 to invest across startups operating in sectors from technology to social impact.
In order to provide near-term funding assistance to startups, the state government has committed to invest about $60 million (Rs 400 crore) through its 'Innovate Karnataka,' initiative. Of this, $30 million (Rs 200 crore) will come from the Karnataka Fund of Funds, while the rest will be mobilised from the other investment vehicles created by the state government.
The other startup investment vehicles of the state government include KITVEN Fund (Karnataka Information Technology Venture Capital Fund), Idea2PoC (Idea to proof of concept) funds for technology, agricultural and tourism startups, AVGC (animation, visual effects, gaming and comics) fund and a social impact initiative named 'Channelising Innovation for Social Impact.'
"The idea is to achieve this between 2015 and 2020. The new initiatives are guided by our startup policy. We hope to encourage the breeding of 20,000 startups by 2020 of which 6,000 will be product-based startups," said Priyank Kharge, Karnataka state minister for IT (information technology) and BT (biotechnology) in a media briefing.
Dedicated startup cell
A GOK (government of Karnataka)-Startup Cell has been launched under Karnataka Biotechnology and Information Technology Services (KBITS) to spearhead the implementation of its startup initiatives. A portal to facilitate the initiative went live on Monday.
The cell will provide startups assistance in terms of registration to legal procedures. Besides, the government will provide mentorship and assistance for accounting.
"To ensure that the ecosystem breeds and flourishes faster than it already is, we have come up with a dedicated startup cell. We want to break the myth that the government is accessible only to the IT czars," said Kharge.
A gamut of Incentives
Startups registering with GOK-Startup Cell will get access to a host of benefits including cloud credits, virtual telephony, internet services, debugging, testing and other software tools, payment gateways and finance. "While these services are already available to startups, we will make it cheaper and affordable," said Kharge.
The government has tied up with a host of players including IBM, Amazon Web Services, DigitalOcean, mGage, Knowlarity, BSNL, Vodafone, Airtel, CanvasFlip, Citrus and Rzorpay among others in this regard.
As part of the initiative, startups will also get access to a host of tax sops and incentives. The government will reimburse 30% of marketing costs of startups registered with GOK-Startup Cell. This will be subject to a maximum of Rs 5 lakh per year for a company.
Similarly, VAT (value added tax)/ CST (central sales tax) paid in Karnataka will be reimbursed for three years for firms with a turnover up to Rs 50 lakh.
For incubators, VAT and CST on goods supplied to them will be reimbursed for a period of three years. Service tax on services provided by incubators till they get certified by Department Of Science & Technology (DST) will also be reimbursed.
For patent applications, the Karnataka government will reimburse up to Rs 2 lakh for Indian patent and Rs 10 lakh for foreign patents.
Also, in order to handhold startups from idea to the enterprise stage, an open house will be held under the chairmanship of the minister of IT and BT every month where registered startups will have an opportunity to meet department officers.
Like this report? Sign up for our daily newsletter to get our top reports.
---