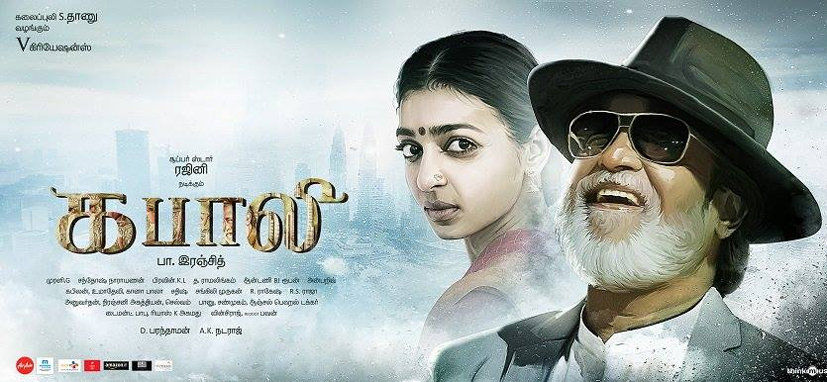 It isn't only the producers of Kabali that are dancing in joy over the record-breaking success of the film, hordes of startups that launched marketing campaigns riding piggyback on age-defying superstar Rajinikanth, too, are celebrating. For, their decision to tread the much-beaten track of aligning with a popular film actor paid rich rewards even as they argue that Rajinikanth is no ordinary superstar and any association with him was going to be big.
From mobile payments company Mobikwik to online fashion marketplace Voonik, and food delivery startup Foodpanda to gifting ideas platform Giftxoxo, all the startups that launched marketing campaigns on and around the southern-star's latest flick Kabali claim to have gained traction and traffic in some way or the other in just a week.
Mobikwik's general manager marketing Akash Gupta, for instance, said that the company's transactions grew three to four times due to the Kabali fever. "Rajini's movie is like a festival and we've connected well as a brand with our 400% cash back campaign across the country," Gupta said, adding that the company launched a "never-before proposition keeping Rajini at the centre". "After all, with Rajini everything has to be like never before," he said.
Kabali, which released on 4000 screens worldwide on July 22, took the world of cinema by storm by ringing in a record-setting Rs 140 crore at the box office in the first three days of its release. Produced at a budget of Rs 170 crore, the film was profitable even before its launch as the producer raked in Rs 200 crore by selling non-theatrical rights, such as cable and satellite telecast contracts, to various film broadcasters.
Since it was after a long gap of two years that a Rajini starrer film was going to hit the screens, smart marketers sensed an opportunity and used his phenomenal brand pull to power their marketing efforts.
Mobikwik, for instance, launched a 400% cashback offer on mobile recharge and bill payment transactions for 400 lucky customers and also generated a special coupon code 'RAJINI' for the same.
Likewise, Foodpanda offered its guests vouchers for Kabali shows on Friday and Saturday in Bangalore and Chennai while cab-hailing startups Uber and Ola jumped into the mania by running quizzes and contests around the film star on social media. Ola invited users to take maximum Ola Prime rides between July 15 and July 21 and offered Kabali tickets to lucky riders. Rival Uber ran a campaign in Vizag where it offered exclusive screening of the movie to users who took two rides between July 22 and 23. Another startup Giftxoxo ran a campaign on social media offering customers a gift voucher worth Rs 2500. "We have been getting tremendous response to this. We also have seen an upside on PVR and Bookmyshow gift voucher requirement this week. We also came up with a beautiful campaign line "Rajinikanth isn't an actor. He's an experience," said Manoj Agarwal, co-founder, Giftxoxo and Frogo, the app that helps consumers discover and book interesting experiences.
Likewise, Foodpanda spokesperson told Techcircle.in that the company saw an average of 30% jump in visits on a week-on-week basis as compared to a weekday thanks to the Rajini campaign.
Meanwhile Voonik ran several parallel contests on Facebook offering couple movie passes and the campaign went viral on Facebook with more than 1000 shares. Sujayath Ali, co-founder, Voonik, said that Kabali was a perfect occasion to market MrVoonik, its two-month-old offering launched for men. "We used this campaign to promote Kabali inspired collections on MrVoonik. The impact through social media contests has been great. It has helped us reach out to segments that couldn't be targeted through regular campaigns. This will make Mr. Voonik a more relatable brand for the masses," he said.
Like this report? Sign up for our daily newsletter to get our top reports.
---