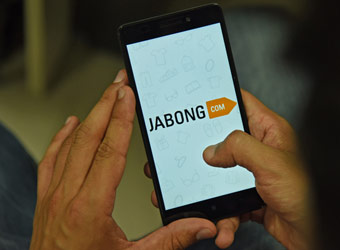 I think this is a good strategic move from Flipkart. All e-commerce players in the country are now focusing on expanding their presence in the fashion segment. Consumer electronics goods offer them good gross merchandise value (GMV), but very little margin. After Myntra, Jabong is the second-largest player in the country. Jabong has been rumoured to be up for sale for a long time now and many of the large players in the fashion segment have shown interest to buy it. However, Myntra has prevented all their competitors, including Amazon, Snapdeal and many others from acquiring Jabong. Flipkart very well know that in the event of one of their competitors buying Jabong, Myntra would be forced to come out with different strategies to expand its presence and to maintain its leadership in the sector.
Online fashion retailing as a category is very exciting. The deal would help Myntra enjoy over 70% of the market share. By having a dominant position in the category, it will put both Myntra and Flipkart in a very strong position to be a leader in this space.
However, the acquisition may not directly make an immediate impact on Flipkart's position in the valuation market. It depends on how much of the business traction from the new addition helping Flipkart improve its profitability in the next 6-12 months. Therefore, I don't see the acquisition making a direct and immediate impact on Flipkart in its pursuit of regaining its lost glory as it faced a number of markdowns in the recent past.
Two years ago, a deal would have been closed at a billion dollars and a year ago it was proposed at $200-250 million. We need to see the $70 million valuation in two ways. Firstly, Jabong's business strength and how it's doing and secondly, the strategic advantage of taking out Jabong which is the biggest competitor to Myntra. In that sense, it was a good deal for Myntra. For Jabong, it tried to sell it at a much higher valuation. I am sure Jabong's investors including Rocket Internet and others would have tried to maximise whatever value they can get. However, since the business is still burning money and the parent is not willing to pump in more capital, Jabong was left with no option but to take the best offer they get and that is what they did.
Arvind Singhal is chairman and managing director at consulting firm Technopak.
As told to Principal Correspondent Binu Paul.
Like this column? Sign up for our daily newsletter to get our top reports.
---