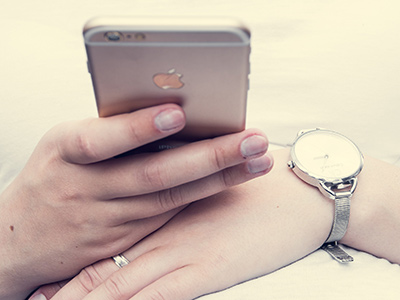 India has emerged as one of Apple Inc.'s fastest-expanding markets and the company is looking forward to open retail stores in the country to accelerate growth, CEO Tim Cook said after the iPhone maker posted a drop in quarterly revenue and profit.
"In the first three quarters of this fiscal year, our iPhone sales in India were up 51% year on year," Cook said on a call with analysts after the company announced quarterly earnings.
Cook didn't specify the number of units sold in India. Sales of iPhones had surged 56% in the second quarter that ended in March.
For the third quarter ended on June 25, the company posted a 14.5% year-on-year drop in revenue to $42.4 billion and a 27% drop in net income to $7.8 billion.
Cook, who visited India earlier this year, said the company has announced a first-of-its-kind design and development accelerator to support Indian developers creating innovative applications for iOS and has opened an office in Hyderabad to accelerate maps development.
"We're looking forward to opening retail stores in India down the road, and we see huge potential for that vibrant country," he said.
Apple has sought government permission to open retail stores in India, the world's third-largest smartphone market after China and the US, to boost sales but its proposal is stuck in bureaucratic red tape.
India joins Russia, Brazil, Turkey and Canada where Apple is seeing healthy growth, Cook said. But the company is facing challenges in China, one of its largest markets, due to an economic slowdown, he added.
India's emergence as a fast-growing market for Apple comes at a time when the company is facing a decline in demand for its flagship iPhone smartphones. Sales of iPhones dropped 15% to 40.4 million iPhones in the quarter ended June 25 from a year earlier.
This is the second straight quarter of a fall in iPhone sales, due partly to a decline in China.
While the tech giant is deepening its focus on India, it trails South Korean electronics giant Samsung, China's Lenovo and local handset makers such as Micromax in the country's booming smartphone market.
Like this report? Sign up for our daily newsletter to get our top reports.
---